What is Hoppy and how can it help you save money?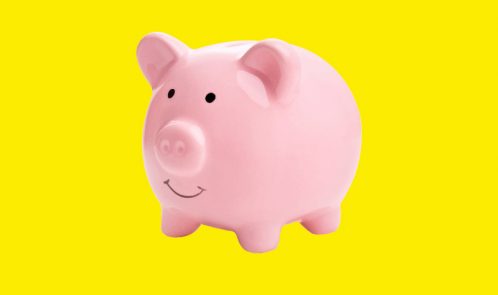 Hoppy is a new home management site that claims to takes the stress out of the day to day running of your home. The site provides access to a vast array of energy, broadband/tv and mobile deals helping you easily compare each offer and work out which is the best deal for you.

Wanting to find out more, I asked the Hoppy team some questions and think that the service is well worth a try.
Tell us about your tradespeople directory?
The Hoppy site is also home to a large directory of over 1,800 fully vetted tradespeople from decorators to lock smiths. Users can book and pay online for a local tradesperson all backed by a Plentific Guarantee, ensuring you receive the best possible service in your home. The help doesn't end there as with Hoppy, losing important documents, bills and certificates can be a thing of a past as you can upload these all into a safe and secure online folder.
How many utility, mobile and broadband deals that Hoppy can search for?
Whether you're an Insta fanatic, avid Whatsapp user or a just a fan of an old-fashioned phone call, Hoppy will have a deal for you! Hoppy has a range of over 200,000 mobile phone deals, spanning across 26 different providers and over 300 deals on tv & broadband. Hoppy also has more energy switching deals than anyone else in the country* – ensuring you'll find the best deal out there for you!
What else does Hoppy offer?
Running your home with Hoppy is made easier with the digital log book helping you to prioritise and list out all household tasks and chores. The logbook can be set up to send helpful reminders at set times during the day, prompting you to carry out errands around the home or get on top of essential household bills. As well as this, the Hoppy website includes a community board as a great aid to answer any agonising questions you may have about the running your home; from energy costs to this seasons on trend paint colour, Hoppy's panel of experts will be able to find the answer.
How much money can you save on your household bills by using Hoppy?
By enabling consumers to easily switch utilities by providing access to the widest range of the cheapest deals in the country – consumers can save, on average, up to £537** per year on utilities and up to £340*** a year respectively on broadband/tv and mobile deals!
What makes it different from other comparison/switching websites?
Unlike other websites and online tools like it, Hoppy allows you to hold everything in one place. The site combines everything it takes to manage a home; from comparing energy/mobile and TV deals to securely storing important documents and even booking an electrician – Hoppy covers it all!
How up to date are the deals on Hoppy?
Hoppy frequently reviews and compares the newest utility/TV/broadband and mobile deals in the industry to give you the best choice of deals on the market, making switching provider easier than ever.
How can Hoppy help everyone in the house?
Whether you're a student sharing with friends, renting a room in a house or simply want to keep an eye on how your partner or kids use that much energy, Hoppy allows you to add members to your dashboard and notifies each member when an action has been added or completed – no more arguments over who's paying which bill.
For more information on Hoppy, visit: https://www.hoppy.co.uk/
*Hoppy's switching partner energyhelpline provides our results and can switch customers to 47 different energy suppliers which is more than any other comparison service. Correct as at 15th June 2018"

** energyhelpline compares all publicly available energy tariffs under the OFGEM Confidence Code. 10% of customers switching their gas and electricity bills with energyhelpline (and their partners) between 1st Feb 2016 and 16th Nov 2017 saved £537 or more. Survey of over 100,000 switches.)"

***Saving based on switching from non-discounted, standard ongoing annual costs to a comparable new bundle. Example: BT Unlimited Broadband + weekend calls - line rental included (£45.49 a month) - total annual cost £545.88 vs. Post Office Unlimited Broadband + weekend calls.  (£17 a month for 12 months - line rental included + £0.00 set up costs)  - total first year cost £204. Total first year saving £341.88. Terms and conditions apply. All prices subject to geographic availability and offer dates.  Information correct at 19/07/18