Using showrooming to beat high street prices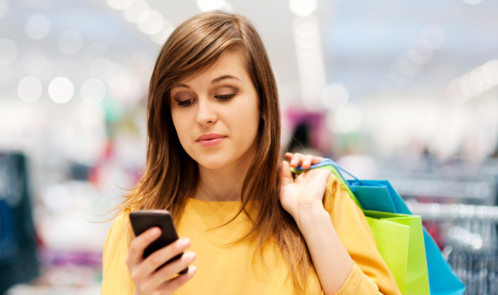 Now showrooming to get cheaper prices sometimes doesn't feel too moral. It's the practice of going into a high street retailer and then using your smart phone to surf the internet and locate a lower price, often online or where you can order online and pick up from store.
I don't always use showrooming, for example, if I'm in M&S and they are offering new season stock, I just buy it. I think it's really only worth it on large purchases. Once I was in a dress shop and the frock was going to set me back £150, so I was having second thoughts. I searched for the said dress on eBay and bought it for £40.
I've used showrooming at Homebase too, where I found that a Karcher pressure washer  cheaper online at Argos (I think) and the Homebase manager said that they would match the price. Homebase matches the price from certain stores, so best to find out which ones to save embarrassment. I got some Nectar points and could buy it straight away at the lowest price I could find, so was extremely pleased with myself.
I find that you can ask for discounts at bricks and mortar stores, especially for big purchases and if you can show right there that there is a discount to be had online. We've had discounts for beds, consumer electricals and furniture.
In John Lewis, I was held up in a queue by a lady buying a fridge that was cheaper at Co-op online. I was fascinated so didn't tut, just listened. She used the retailer's price match policy and bagged the discount and the lovely John Lewis two year electricals guarantee. If you love an item and want the customer service, fitting expertise or just trust a particular retail brand, check if they have a price match or price promise policy.