Travel Insurance – finding the right cover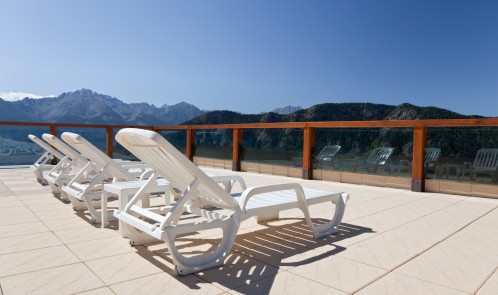 I am currently having a nightmare with home insurance, so I would always think super carefully, before buying any insurance in the future. With summer just around the corner (honest), many of us are already sifting through brochures, planning that all important holiday.
Travel insurance is important, and I would not want to be without it in foreign climes. The folks at Swinton Insurance sent me some tips to share with you on getting an insurance policy that's right for you.
Check what's included
When choosing your travel insurance, it's good to ensure that the policy has a range of benefits, including cover for medical expenses, cancellation and curtailment, and baggage. Some policies also offer cover for travel disruption, which can protect you in the event of strikes, airline failures and missed connections. If you're planning on doing any activities while you're away, then you'll also need to make sure your policy covers you for this – whether it's winter sports, water sports or even hiring a quad bike. Try to tick-off all of these areas when selecting your policy, as well as considering how much it costs.
Travelling with the family?
If you're holidaying with the family then check whether your insurance will cover them, too. Some insurance policies will cover children and grandchildren, whereas others will only protect you.
Declare pre-existing medical conditions
If you, or our family, have any medical conditions then make sure that your insurer is aware of them. In most cases, this shouldn't prevent you from travelling, you may need to pay an additional premium but it should ensure you are covered in the event of a claim
Planning more than one trip this year?
If you'll be holidaying more than once this year, choosing annual multi-trip cover could save you money, but don't forget to check that all of the countries that you're planning to visit are covered.
Off on a cruise?
If you're planning a cruise holiday, it's likely you'll be taking more baggage with you to accommodate those glamorous outfits for the Captain's dinner. Insurance policies with cruise cover usually offer a higher level of cover for baggage and valuable items. Not all travel insurance policies offer this as standard, so look out for it if you'll be holidaying on the water.
Don't let age put you off travelling
The cost of travel insurance for those over 65 can sometimes be off-putting and some insurers don't offer cover to this age group at all. However a small number of firms, including Swinton Insurance, offer single trip policies to people of all ages, as well annual multi-trip policies for people aged up to 85 years.
To find out more about travel insurance, visit www.swinton.co.uk/more/travel-insurance/