The 10 essential money apps chosen by UK money bloggers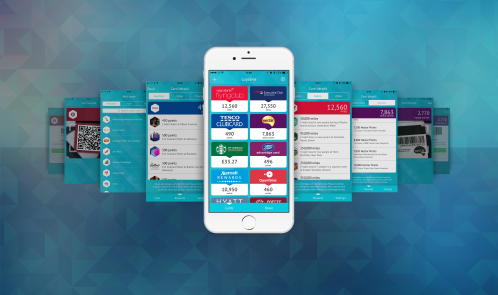 You have your smart phone, now use it to be smart with money. With hundreds of apps available focusing on shopping, banking, budgeting and making extra money, what are the best ones?
The guys at UK Money Bloggers asked a bunch of money saving bloggers to share their thoughts, including me, and here's the list. 
The top 10 money apps you need to download are:
mySupermarket – to save at the supermarket

Money Dashboard – to manage your money

VoucherCloud- to get the latest vouchers

Loyalive – to earn loyalty points

Quidco – to get cashback

PriceSpy – to compare prices

Bounts – to earn vouchers for exercise

XE – to compare currencies on holiday

WeBuyBooks – to sell unwanted books

Fudget – to make a simple budget
More about the apps and why we chose them:
PriceSpy as chosen by Mrs Bargain Hunter 
"Shopping around is essential to get the best prices, but manually checking multiple sites can take time. PriceSpy however lets you search dozens in one go and make sure you don't pay over the odds."
mySupermarket, as chosen by Thrifty Lesley
"For the cheapest groceries, simply enter the item you want, and you are then shown all the prices per item and by 100g, and one click gives you the same information in any of the other supermarkets"
Loyalive as chosen by Andy Webb from Be Clever With Your Cash
"All my loyalty cards are digitally stored via a quick in app photo, ready for me to flash at the scanner each time I shop."
Money Dashboard as chosen by Bola Sol from Refined Currency
"Linked to your bank and credit card accounts, Money Dashboard helps you track your spending by categorising what you spend your money on. It's also a great way for you to see where you may be spending too much."
VoucherCloud as chosen by Lynne from Mrs Mummy Penny
"This is super handy app for when you are out and about and gives you extra discount at loads of big branded shops and places to eat. It works by location and gives you a list of all the places nearby offering a discount."
Quidco as chosen by Lotty Burns from Lotty Earns
"If you are a shopper, you need the Quidco app in your life. You just have to like the offers to activate them on the app, and then go in-store. You then get the cashback paid in our account when the purchase has been confirmed – which basically, is free money!"
Bounts as chosen by Jenni Hill from Can't Swing A Cat  
"Whether you're walking to work or taking part in an exercise class, Bounts will track your physical activity and reward you with points every time you're active. As these points mount up you'll earn money saving vouchers."
XE as chosen by Kalpana Fitzpatrick at Mummy Money Matters
"On holiday I often find myself calculating the cost of things in my head; this can be frustrating when you're in a hurry or you have kids nagging away at you – but not anymore thanks to the XE currency app."
WeBuyBooks as chosen by Leanne from Broke in the Big Smoke
"WeBuyBooks lets you sell your books quickly and easily, it's particularly good for those old textbooks you have lying around! Just scan the ISBN using your phone camera and you'll get an instant quote."
Fudget as chosen by Esther from Money Nuggets
"This app's magic lies in its simplicity – it isn't packed with features; instead it is an app that allows you to easily create a "fudget" (budget) and keep track of your spending."
For more on each of the apps and why we chose them, read the UK Money Bloggers collective's Essential money apps article.