Sell your tech from home – musicMagpie launches free contactless home collection and NHS charity scheme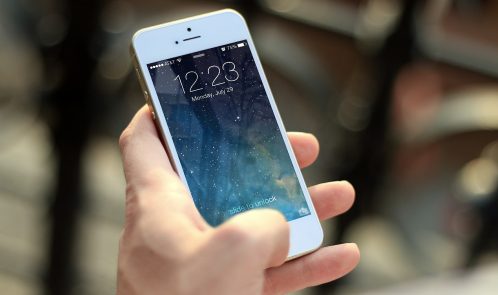 musicMagpie has expanded its free home collection service so that our customers no longer have to leave the house to sell their unwanted tech, CDs, DVDs, games and books.
These courier collections are safe and contact free, with a minimum social distance of 2m, and the service is now available for those selling tech valued under £200 and at least five media items. The company has launched this expanded service to allow customers to make money from the comfort of their own homes.
musicMagpie is a UK based tech business founded by entrepreneurs Steve Oliver and Walter Gleeson, in 2007 in Stockport, UK.  It has recently become the first company in the world to pass ten million in eBay feedback (with 7.9m reviews in the UK and 2.1m reviews in the US) as well as being the biggest third-party seller in the world on Amazon. It now exports to buyers in 140 countries around the globe.
The site and mobile app allow customers to easily get cash for their unwanted tech items such as smart phones, iPads, MacBooks and wearables, as well as media items such as CDs, DVDs, Games and books. musicMagpie then refurbishes those products back to a good-as-new condition before reselling them for a fraction of the price of new on its own store as well as global marketplaces, with all tech goods sold with a 12-month warranty.
The company is also the UK's number one phone recycler, winning the What Mobile Awards four years in a row, as well as Tech Radar's Mobile Choice Awards for the last two years and in addition to this, the company recently surpassed 100,000 reviews on Trustpilot.
musicMagpie claims to offer customers a better value and more sustainable option when purchasing and trading-in their tech. It refurbishes 95% of the products it receives from its customers, and if it can't refurbish them, the majority of their parts will be reused to refurbish other products. Its business practices promote a circular economy model and it is proud to support the reduction of e-waste globally, as well as the reduction of mining for precious metals used in new tech.
The company has also launched an NHS Charity Scheme today whereby they will donate £1 for every tech item we receive and £1 for every item we sell to the NHS. They're confident this will allow them to raise a significant sum.
They will also be offering extra cash for those trading in tech and media, including 15% extra on 'other' tech and 10% extra for media, plus you can get up to £20 extra when selling phones too.
You can find out more information on our updated services here – https://www.musicmagpie.co.uk/blog/2020/03/25/covid-19-update/
And the offers here – https://www.musicmagpie.co.uk/blog/2020/03/19/march-2020-offer-terms-and-conditions/
As well as the NHS charity scheme – https://www.musicmagpie.co.uk/store/nhs