Tips on saving money on holidays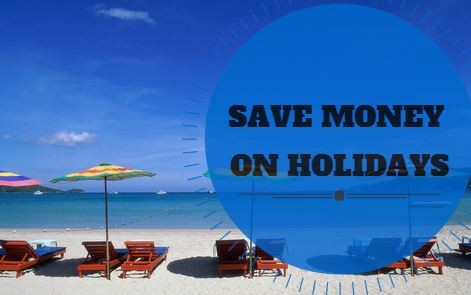 I am all for saving money on holidays, so was interested to see travel company Expedia.co.uk says it is developing new tools to help take the stress out of travel planning.
They released some research today and I have taken their information on where Brits are failing to save on their holidays and some top tips to save money on your holiday.
Apparently, last year those who booked flight and hotel together with Expedia.co.uk saved over £200 on average, so I guess they know a thing or two about saving money.
Where Brits fail to save money on holidays
Just two fifths (40%) of Brits search for seasonal sales prior to booking a holiday.
A mere 6% take advantage of discounts by booking through mobile and just 11% subscribe for newsletter exclusive deals.
Only 22% purchase tickets to attractions in advance, risking over-priced offers from ticket touts and losing valuable time on holiday by having to book these on the spot.
Only 16% book hotels with complimentary Wi-Fi – leaving an unnecessary cost looming for whilst they are away.
Less than 1 in 5 (19%) Brits have booked an international holiday based on currency fluctuations, failing to get the best value abroad by choosing to go where the pound is strong.
Top 5 tips to save more money on holidays
"Consider choosing a destination where your currency is strong versus the local currency. When you are away you'll receive better value on food, drinks and holiday activities."
"Book activities such as tours and excursions before you leave, saving time when you reach your destination."
"When booking late night or early morning travel consider the additional costs that may be incurred such as taxi fares or airport parking. If you are parking at the airport, shop around for the best deals."
"Check if an in-flight meal is included and weigh up the costs of saving a few pounds on your flight vs. the amount you'll actually spend at the airport or in-flight on food."
"Consider all the extras when booking a hotel. A hotel might seem cheaper at first, but if you consider the cost of Wi-Fi and meals you may find you're not really saving at all – and may even end up paying more!"
For more money saving tips, visit http://expediablog.co.uk/summer-saving-tips