15 tips to help you save money while on holiday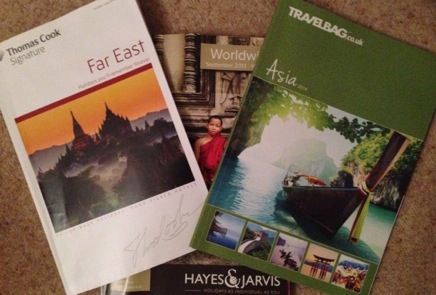 You've booked the flight and hotel and are expecting to splash out, but with a few tips, you can spend the money on some nice gifts or day trips, and save on the essentials. Here are some of my handy holiday tips for you.
1. Get a Post Office credit card
We only use this card when abroad. It doesn't charge foreign exchange charges, which most credit cards do.
2. Read Tripadvisor
Ideally you should so this before you book, but if you have already sorted your holiday, make sure that you know where the restaurants and bars near to your hotel are. Armed with this information, you can share the wisdom of people who have already stayed at your accommodation. Useful information could be where the 7/11 is to which direction to walk for the best bars and happy hours.
We often choose B&B or half board but use Tripadvisor to ensure that we can get a variety of food nearby. We also discovered information from Tripadvisor about a hotel with a free kids corner serving food to kids all day, no matter what board!
3. Get your money up front
You don't have to take it all, but the Post Office and Marks and Spencer offer good rates, and they are often more attractive than the airport, hotel or bureau de change abroad.
4. Take toiletries with you
The hotel soaps and shampoos are often very nice, but if you like a particular brand to wash the salt or chlorine out of your hair, then take your own soaps and shampoos. They are often hiked up abroad.
5. Take some dry food with you
Sometimes the kids can't wait for lunch or dinner, so take some of their favourite dried foods with you. A few packets of digestives are fine and they keep hunger at bay, along with the local fruit and snacks you'll buy at the neighbourhood supermarket. Less expensive than room service.
6. Buy flip flops and beach shoes abroad
If you don't have some already or kids have grown out of their previous kit, buy while you are out there. We paid close to £9 for kids' beach shoes here. They were £3 in Crete!
7. Check portion sizes in restaurants.
You can often share meals as we find that restaurants aren't stingy with food. Our two adults lunches (three courses and drinks) fed four of us for 30 Euros last year.
8. Get an EHIC card
We get automatic travel holiday insurance with a bank account Mr BH has. However, for instant medical treatment in Europe without having to rely on your insurance, get one of these cards. They are free and used to be called the E111.
9. Take your own wireless
Isn't it annoying to only get wireless in a hotel lobby or pay up to £10 a day for a patchy service in your room? In France we bought Le French Mobile but other countries will offer something similar.
10. Remove items from the minibar
Put drinks and an snacks somewhere safe but don't eat them and tell the kids they are out of bounds. Then go to the local supermarket, which will be near as you'll have found out on Tripadvisor, and stock up on water and snacks.
11. Learn about tipping
In France, for example, it's not expected, so don't bother if it's not appropriate in the country you are visiting.
12. Switch off your roaming
My network is Vodafone, so for £3 a day I can get internet and calls within my regular allowance. I have used this while traveling a few times, but if your operator doesn't provide a similar deal, turn the roaming off.
13. Take your own water
I don't mean bring some in your suitcase, but buy at the supermarket and take your own to the beach and on trips. Wherever you go, you'll need water and I promise you, it will be double or triple the price where you need it the most.
14. Get the Viber app
As long as you have some sort of Wifi availability, you can chat and talk to another Viber user. This is a super cheap way of checking in at home.
15. If you don't like something speak out
What's the point of being miserable and writing a bad review on Tripadvisor after your holiday? If the room doesn't match your expectations…does it ever? Or the drinks and food are bad, say so, rather than paying more to remedy the problem. Most people will want to keep your business and will try to make you happy, rather than ask you to fork out more money
So those are my top 15. What others have you got to add?
.