How to save money with online estate agents?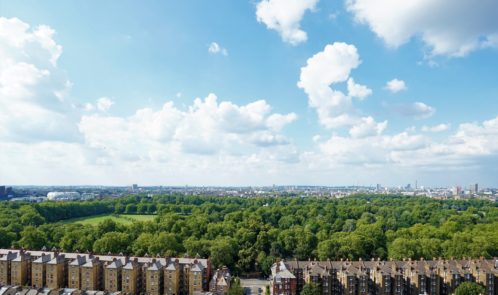 Online estate agents seem to be all the rage these days. On the one hand they're a fraction of the cost of traditional, brick-and-mortar agents, whilst on the other they purport to offer almost all of the same services.
If you're thinking about choosing an online estate agent then we hope this guide will be of use. We've got answers to some of the most commonly asked questions, as well as a table outlining who the most popular online estate agents are, their prices, as well as the services that they offer.
Why should you use an online estate agent?
In a nutshell… to save money! Traditional estate agents can charge anywhere from 0.75% to 3% of the total selling price of a property. This means that if you're selling a property for £250,000, an estate agent could charge up to £7,500.
On the other hand, online estate agents tend to charge a small fee of between £300 and £1,200 and offer many of the same services as a traditional estate agent. This includes valuing your property, taking photos and creating floor plans, listing your property on Rightmove and Zoopla, as well as arranging viewings.
It is often cited that people who choose to list their homes with online estate agents save around £5,000 per sale, but with more expensive houses this can be considerably more.
Can you trust online estate agents?
All online estate agents must be registered with a regulatory scheme from either the Ombudsman Services Property, the Property Ombudsman or the Property Redress Scheme.
The 'big five' online and hybrid estate agents are Emoov, House Simple, Purplebricks, Tepilo and (us!) – Yopa. If you're nervous about going down the online estate agency route then you might want to consider one of these big five companies first.
Will you need to conduct viewings?
It all depends. With most 'online-only' estate agents then the answer is yes.
If, however, you decide to go for a hybrid estate agent such as Purplebricks or Yopa then accompanied viewings are usually offered as an optional extra.
Will an online agent negotiate on price for me?
Most online and hybrid estate agents will include offer negotiations in their price or as an optional extra. Be sure to check out our  chart below to find out which agents offer this as a service.
Will the photos be professional?
Yes – and will often be better than traditional estate agents! The vast majority of online and hybrid estate agents employ professional photographers to visit newly instructed properties. With traditional estate agents it's often the estate agent themselves who take the photographs.
Do online estate agents have local experts?
Not usually – if you're looking for a local point of contact who can carry out viewings and inform you about the local market then you might want to consider a hybrid estate agent instead.
So what are the differences between online and hybrid estate agents?
Online estate agents tend to offer only basic services such as listing your property on Rightmove and Zoopla, providing a basic valuation, and arranging (but not conducting) viewings.
Hybrid estate agents are – as the name suggests – more of an amalgamation between traditional estate agents and their online counterparts. Although they focus their marketing on online channels (as this is where 90% of homebuyers start their searches anyway), they also offer additional services such conducting house viewings, negotiating a sales price, arranging EPC certificates and assisting with sales progression.