Save money when calling utility companies and your bank from your mobile phone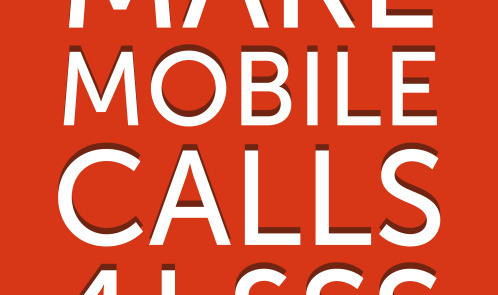 Are you moving house, changing banks or shopping around for a new deal on your insurance, gas and electric and want to avoid any nasty surprises on your mobile phone bill? Then I've found a new mobile phone service that could be of interest.
More and more of us are using our mobile phone to call utility companies and banks when on the move rather than waiting until we get home to use our landline and if you have just moved or a renting, you may not have a landline installed.  So with many companies using 0800, 0808, 0870, 0845 and 03 numbers for their customer services team, we all risk extortionate and frustrating call charges, as it can cost up to 35p per minute to call these numbers from many Pay As You Go and Pay Monthly mobile phones.
The new mobile only service that I've discovered is 84800, which guarantees you'll never pay more than 10p per minute when phoning these numbers from your mobile. All you need to do before dialling the company you want to speak to is:
Call 84800 from your mobile
Enter the number you have for them when prompted
Hey presto, you'll be connected to the company for no more than 10p per minute
It really is that simple.
If you don't have a number for the company, makemobilecalls4less.com has a business directory that can help you find one. They've carried out new research that has found that over half of mobile phone users are confused by the different business numbers companies use and 66% have ended a call once hearing that their call will cost them 'considerably more' from their mobile.
Worryingly, nearly a third of consumers have also ignored a security or financial issue because of the cost of calling their bank from a mobile.
The fact that you can now save up to 70% on mobile charges if you need to call a utility company, bank or any business using these numbers means that you'll have peace of mind the call won't cost you a fortune.
Over a third of consumers have delayed calls to companies because they wanted to wait until they were able to use a landline – don't be one of them! Call companies at times that are best for you and ensure you can reach them during their opening times.