Save up to £95 a year with new online Water Savings Calculator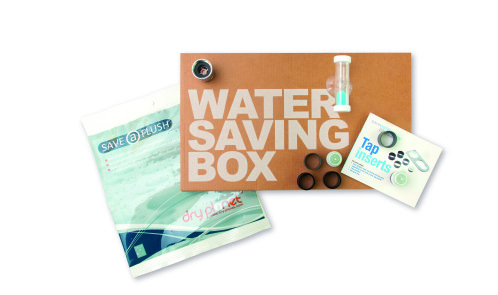 A new online calculator to help save up to £95 on annual utility bills launches in February. The UK's largest provider of water saving products and services, Save Water Save Money, has worked in partnership with nine of the UK's leading water companies to develop the calculator which can accurately help households reduce their water and energy consumption.
On average, UK home owners use nearly 350 litres of water every day and up to 25% of energy bills is spent on heating water, so cutting down on water usage leads to reduced energy bills as well. The Water Savings Calculator, which takes no more than ten minutes to complete, provides you with a unique water usage report showing how much water, energy and money is going down the drain around your home and provides personalised tips and advice to help you save. Based on this information and your region, you will then receive a free personalised Water Saving Box in the post*, which includes water saving devices to help you save up to £95 a year.
The Water Saving Calculator can be found at www.savewatersavemoney.com.