Review of The Martin Lewis Money show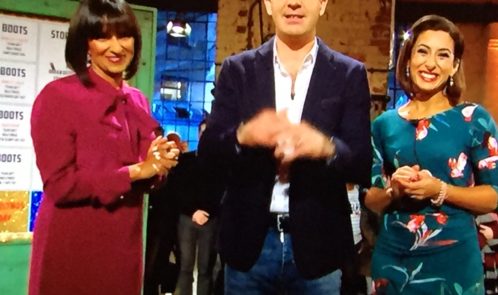 I watched last night's show, the first in the new series, and thought I would share what I learnt:
Switch your energy tariffs now – for a typical usage rate of £1,060 , you could switch to a fixed deal of £820. If you want longer term security, Martin mentioned the standard two year fix from isupply at £870. You can also pick a tariff no matter how much you use – Green Star unlimited usage comes in at £1050, perfect for people who are too scared to put their heating on, as they know the price is fixed no matter how long they use it.
It's easy to switch – five punters easily switched on the show. Paul who'd been with British Gas with 37 years, because it's a trusted big name could save over £200 by switching. A lady Deborah says she has become lazy so hasn't changed. She found out that she can reduce her bill by £800!
The sin of not comparing is worse  than getting it wrong, so it's better to find a cheaper deal even if it's not the absolute cheapest deal.
Smaller energy suppliers are often cheapest and the consumer is protected if they go bust.
Switch by using a comparison site, but when doing your search, don't choose "do you only want tariffs that we can switch you to today", as this limits you.
Dual fuel isn't always cheapest.
Buy generic brands of medicine – don't pay extra for pricey branding. Look for product numbers to be sure if they are the same.
Savings for kids – Halifax regular savings offer 4% and other good accounts are Santander 123 and Nationwide.
If you don't have time to compare, call your existing provider and ask what is your cheapest energy tariff and ask to switch.
You can move your feed in tariffs to a new supplier easily.
Great Black Friday deals: Apple, Amazon, Tesco Direct and John Lewis; predictions M&S up to 50% off, Gap 50% off, Urban Outfitters up to 50% off and Body Shop up to 40% off.
Get your kids to write to the Royal Mail by 9 Dec and get a free letter back.
You can switch from a pre-payment meter too to lower energy bills. A lady saved £300 a year by doing this.
Lifetime ISAs come out in April, for under 40s.