Research reveals UK consumers love coupons, saving £3.3 billion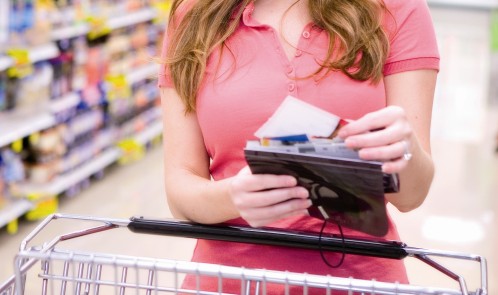 By using coupons and vouchers, savvy UK shoppers saved £3.3 billion over the last year, based on new consumer research released by Valassis Limited, a UK coupon and voucher services provider.
Overall, 86 percent of supermarket shoppers use coupons with 40 percent indicating increased use from the previous year. Perhaps surprisingly, 50 percent of full-time workers revealed increased coupon usage, 12 percentage points higher than the previous year.
The survey found that 45 percent of shoppers are looking for promotional offers more than a year ago, eight percentage points higher than the previous year's response. Younger consumers are more likely to look for deals with 55 percent of 25 to 34 year olds looking for offers compared to 28 percent of those 65 and older.
"Consumers increasingly seek out value and from a number of sources, thus continuing a long-standing shopping skill, honed further by the recent global economic crisis. Even though the economy has returned to growth mode shoppers are not complacent" said Charles D'Oyly, Valassis Managing Director. "While coupons received at till was the most prolific source of coupons for shoppers, the Internet and mobile channels are gaining momentum."
Additional survey findings revealed:
• 33% of consumers feel their personal financial situation is worse than a year ago. Last year, 28% of consumers felt this way.
• The average monthly coupon savings increased to £6.83 from £6.59 with the savings varying based on leading supermarket-specific results;
• 65 percent of consumers have received a coupon at till along with their receipt;
• 35 percent of consumers said they have downloaded a coupon from the Internet;
• 34 percent are shopping at discount retailers more than they did a year ago; and
• Internet coupon usage has risen 9 percentage points from last year with 25 to 34 year olds leading the way.
These findings are based on market research responses from 2000 UK adults aged 16+ conducted by GfK from April 8-11, 2016.