Price comparison site review – PriceSpy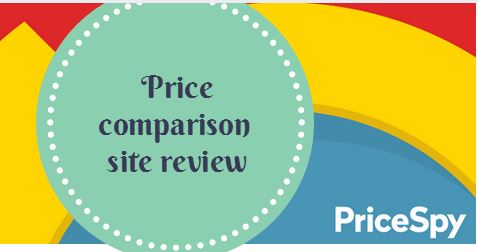 Who has time to manually check hundreds of sites to ensure they're getting the best deal? Not many people, so price comparison sites are essential to get the best prices.
While many of these are full of adverts and affiliations, it's interesting to see one that is impartial and quick and easy to use. I've been using PriceSpy.co.uk recently and found it to be just that. Here's a few examples of how it works and how it could save you money.
At the moment they have 3,290,000 indexed prices, 659,000 products, 5,140,000 product properties, along with hundreds of thousands of product and shop ratings.
The search function from the home page gives instant results so it takes just a few seconds to find the type of product you want. The results clearly display the lowest price available for each product and also arrows to show any sudden price changes.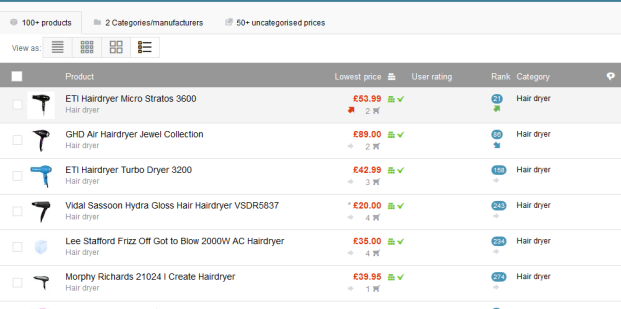 Once you select an individual product you can quickly compare which stores have the best price and importantly, which have it in stock.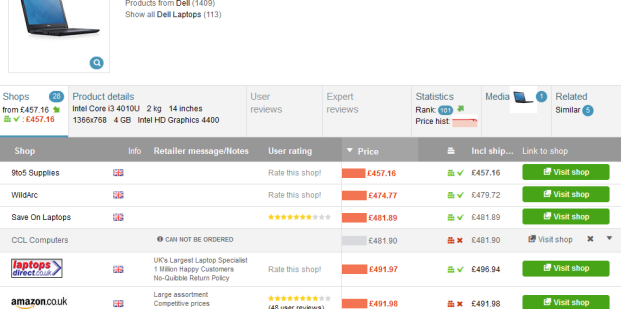 If you want to get really geeky you can even look at how the price and popularity of products have changed over time!

To get the most out of the site, sign up for an account, which allows you to create product lists with just a single click and set price alerts if something is a little too expensive to buy at the time.
In summary, with PriceSpy.co.uk, you can:
Search, filter and compare, read user ratings and comments.
The lowest price isn't necessarily the best deal.
Monitor price drops
PriceSpy will notify you when prices drop for products you have chosen to monitor.
Create product lists
Create private or public lists share and compare – or to calculate the lowest total price.
Become a member
It's free and gives you access to features that make it even easier to save time and money.
Overall, the site is easy to use and will certainly save you money in the long run. There's even iOS and Android apps to check prices and scan barcodes on the go. Take a look at PriceSpy.co.uk for yourself and let me know what you think.