Pet health advice line launches reducing number of trips to the vet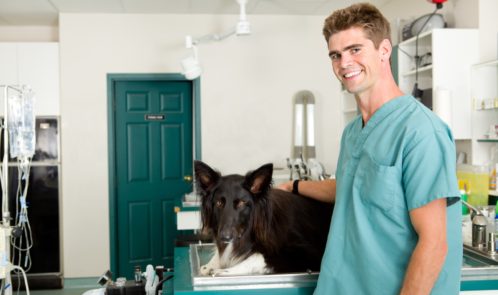 A brand new pet health advice service, PetGP (www.pet-gp.co.uk) has launched and wants to save owners across the UK £100s from unnecessary trips to the vet. By avoiding these visits, PetGP claims to save owners time and money and their pet from a potentially stressful experience.
A quick and cost effective way to access expert advice immediately, the helpline will be open twenty-four hours a day, seven days a week and will be answered by qualified vet nurses.
PetGP is the brainchild of Vetsdirect Ltd, the UK's largest and most trusted helpline for insured pet owners and charities.
PetGP is not designed to replace the vet, who is an essential part of maintaining a pet's health. Instead, PetGP was set up for two key reasons: to give pet owners peace of mind and expert advice on what to do next when they are worried about their pet; and, to reduce veterinary costs through avoiding unnecessary trips.
With over 10 years of experience, Vetsdirect, which last year alone helped more than 100,000 insured owners, has found that two out of three issues do not require an immediate visit to the vet. As research shows that the average cost of a trip to the vet is £300, PetGP is set to help pet owners avoid costly bills.
PetGP is designed to offer complete flexibility for owners, with both an annual subscription with unlimited calls for just £4.50 per month or a one off call for a flat rate of £12.50.
Managing Director of PetGP Jamie Moodie gave his reasons for launching the service: "Over the last 10 years our 24/7/365 triage service, operated by qualified vet nurses, has helped hundreds of thousands of insured pets and their owners avoid unnecessary trips to the vet. It has also helped to catch serious issues early and save pets' lives."
"We're delighted to be extending our service to UK pet owners who don't have an insurance policy, or one that gives them access to our advice line, with what will be a game-changing pet health service." 
"While there will always be circumstances where it's essential an owner takes their pet to a vet, we are able to provide owners with instant piece of mind over what is the best course of action for their animal and potentially save them money in the process."