New travel app which makes life easier when you're on the move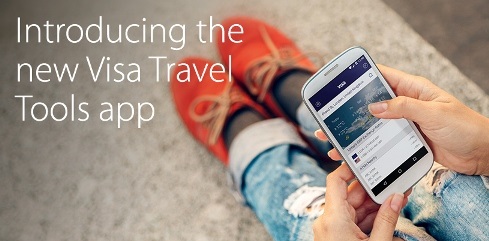 Now that the school holidays have started many of you will be jetting off on a summer holiday. There are plenty of apps on your mobile that aim to make your travels smoother whilst you're mobile.
Whether it's an app that saves you money, helps you pack, creates a holiday itinerary for you, or keeps all of your travel documents in one place, they all aim to help travellers improve their overall experience.
I just stumbled across a great app which will help you save time and money. The new Visa Travel Tools app gives you bundles of useful information such as the local weather forecast, a handy ATM locator and an easy-to-use currency converter so I can quickly find out how much my purchase actually costs in my home currency.
The exciting part is that the app also displays offers local to the city, when using your Visa card to make the purchase, for example:
20% off Blue Bike tours in Paris
20% off Explorer Tickets at the Science Museum in London
2or1 entry at Ripley's Believe it Or Not! London
20% off all Explorer Tickets at the Science Museum
25% discount on entrance tickets to The View from the Shard
Discounts on your journey to London airports including 25% off your Heathrow Express ticket and 20% off Stansted Express train tickets
A 10% discount when you purchasing your Barcelona Card Express with a Visa card.
20% off taxis in Berlin and Milan with Talixo
Ride like a local with 20% off Blue Bike tours in Paris
I love an app that saves you money even when you're on foreign ground!
It's simple, slick and easy to use. It also saves you downloading separate apps for weather forecasts and currency exchanges – saving you memory on your phone.
The Visa Tools Travel is available to download from the Google Play Store and the Apple App Store now.