New app – reduce currency exchange costs – WeSwap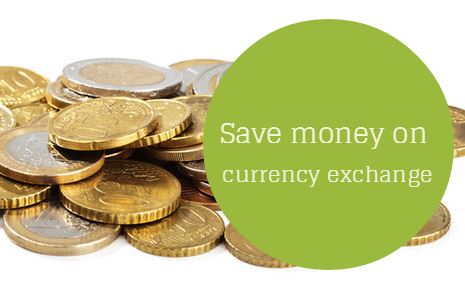 I use the Post Office and M&S for currency exchange, but am always open to new ideas. Sometimes when my Dutch or French friends come over, I swap Pounds for Euros, and that got me thinking – is there a formal service for this?
I found an app called WeSwap and here's the skinny on what it is if you want to cut down currency exchange costs.
What is WeSwap?
WeSwap provides travellers with "very competitive" rates on their foreign currency. This is achieved by enabling travellers across the world to swap currency directly with each other. WeSwap cuts out the need for expensive banks and bureau de change kiosks in the holiday money market.
Who is it for?
WeSwap can be used by anyone who is planning on travelling abroad, who needs money to spend, and who doesn't want to overpay for it.
What does WeSwap do?
WeSwap provides every user with a free multi-currency account and a prepaid MasterCard. Users can load money instantly from their personal bank account into their WeSwap account. This money can then be swapped with other travellers into the required currency. WeSwap works hard to build the community of travellers across the world and will find matches for users automatically. Where no matches can be found WeSwap will step in and swap the currency – the user always gets the money they need. All this can be done in seconds.
The user is then able to spend the new currency for free on the prepaid MasterCard.
What is good about WeSwap?
WeSwap offers travellers the best possible rate on their foreign currency by cutting out the middle man.  Also, the WeSwap app allows people to manage their account on the spot, handy for when you need to sort out some foreign currency at short notice.
Give an example of WeSwap rates vs other exchange companies?
Here are some rates that were checked on 13 August 2014.

What does WeSwap cost?
The WeSwap app is free to download. Through WeSwap, you swap money at the interbank rate and pay only 1% commission, and if you sign a friend up you both get free swaps for life. Compare that to a bureau de change that claims to charge nothing, but in fact charges up to 15% in charges hidden in the rate.
How did WeSwap start?
WeSwap opened to the public in October 2013. The journey began when the founder Jared Jesner realised that what we pay for travel money bears very little resemblance to the actual exchange rate traded in the currency markets. So long as chains of businesses (eg bureau de change) were sitting between the travellers who were ultimately exchanging the money, this couldn't change. And so the idea for a person to person travel money exchange was born; travellers could provide each other with the currency that they needed at the actual exchange rate. At that time Facebook was emerging as a powerful trend which brought along the epiphany moment about how to deliver the WeSwap service.
With experience in advising successful entrepreneurs and corporate finance, including much business travel, Simon recognised the opportunity in this innovative idea and together they both quickly brought together their skills and experiences. The WeSwap journey began.