BillHub launches to simplify spliting and managing shared bills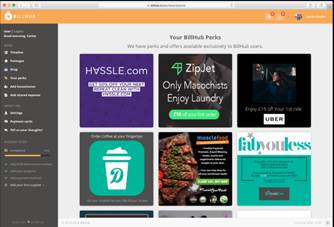 Free-to-use utility billing service, BillHub has launched in the UK. It is designed to allow housemates – from students to young professionals – to split all their monthly bills and keep track of the exact outgoing payments from all parties online or via an app.
The BillHub makes the bill payment process more convenient, transparent and secure for renters. With the number of renters rising, since deposits are getting higher, it's annoying that one person has to pay the bills and claim money from other occupants, so BillHub could be a great solution.
Users of the platform can mix and match the energy and internet providers they want from a range of providers which BillHub has partnered with – these include energy providers GenRent and Spark Energy, and broadband companies Virgin Media, Plusnet and TenTel. There is also the option to choose a plan through the uSwitch price comparison plug-in.
Housemates can sign up to all their utility needs directly through BillHub and agree automatic direct debits or manual payments – putting them in complete control and allowing them to manage everything in one place.
If users already have a payment plan with an energy or internet provider, they can simply take a photo of their paper bill, upload it to their Hub and pay online.
Through the dedicated 'Perks' page, BillHub users can also benefit from a range of discounted services with the likes of Uber, Hassle, MyProtein, ZipJet, and MuscleFood.