Morrisons vegetables for 28 p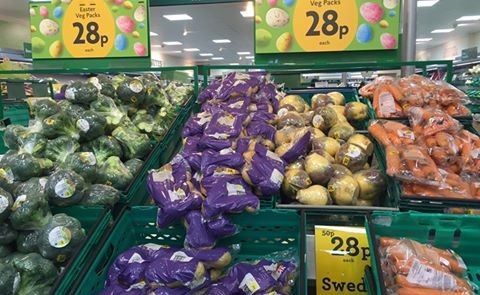 Yep, you read it right, a penny cheaper than Asda! So Morrisons have got a promo on at the mo, where some vegetables are super cheap. I bought carrots, brocollis, potatoes for 28 p each, and there were other veggies there too.
It really is heating up in the supermarket wars! And the pack sizes are not stingy either at Morrisons. The carrots are 1kg for 28 p, would have been 68 p normally. Brocolli which tends to be around 49 p for the cheapest and 500 g swede which would be around 50 – 75 p normally.
Oh and if you can't get to Morrisons store, go and shop on line as most of the same discounts apply, though I couldn't find the potatoes.