Money saving browser extensions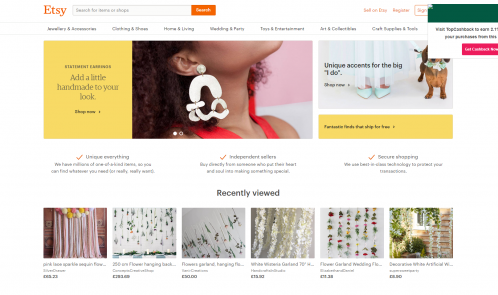 Do you know that you can get browser extensions that just sit there and help you save money by reminding you to get cashback or use vouchers. Here are a few that I like the sound of.
The TopCashback Notifier
What is the Cashback Notifier?
The TopCashback Cashback Notifier helps members remember to earn cashback when buying online. It's a small browser add-on that members can install which alerts them if they are on a website which offers cashback. When searching on Google it will also show which brands offer cashback with TopCashback and what the current rates are.
How does the Cashback Notifier work?
The Cashback Notifier will appear as a narrow strip across users' computer screens (usually at the top of the browser). When searching Google, members will be able to see the rates on offer and click through the bar to take them to the TopCashback page for that offer.
When members use a website of a brand that offers cashback with TopCashback, they will get an alert at the top right of the screen to remind them to shop via TopCashback and save money in the process. Clicking the alert will also take users to the corresponding TopCashback page.
Which web browsers can people use the Cashback Notifier with?
The Cashback Notifier is currently available to download for Mozilla Firefox, Google Chrome and Safari.
Do people still need to visit the website before they purchase via the Cashback Notifier?
Yes, in order for TopCashback to track what cashback a member is due, they will need to visit the site before making a purchase. It is easy though, when a member clicks on the Cashback Notifier alert it will automatically re-direct them to the relevant retailer page on TopCashback.co.uk and they can then click through to make the purchase.
Do members need to be signed in to use the Cashback Notifier?
Members need to be logged into their TopCashback account in order to earn cashback, but do not need to be logged in for the Notifier to alert them.
Quidco cashback extension
…and if you don't use TopCashback but Quidco, they've got a Quidco browser extension which is also a great way to save yourself some cash(back) if you're like me and forget to go through the Quidco site every time you purchase.
The way it works is if you visit a website that you can earn cashback on, you'll get a little notification that reminds you that you can get cashback through Quidco with a link that lets you click straight through to the Quidco retailer page. For the sake of one click our members earn on average £300 a year.
Link to download it is here: https://www.quidco.com/cashback-reminder/
Give as you Live
It's free and allows people to find deals and raise donations for charity (at no extra cost to them) while shopping at more than 4,300 retailers. Every time someone shops on Give as you Live, a percentage of their purchase price is donated to the charity of their choice – the retailer pays a commission from the purchase to Give as you Live, and Give as you Live donates at least 50% of the commission to charity. Every registered UK charity can benefit, and more than 4,300 online retailers are taking part, including Tesco, John Lewis, Selfridges, lastminute.com, ASOS.com and many more. People can also use the site to find and book travel deals or switch insurance or energy providers, generating a donation for charity at the same time.
The browser extension allows people to click the icon to search for a retailer, provides a one-click activation of Give as you Live if the shopper is on a supporting retailers website, and also provides a reminder logo through Google search to show shoppers which retailers use Give as you Live. People can download the extension here: https://www.giveasyoulive.com/install