Make money – see what unwanted things I have sold on eBay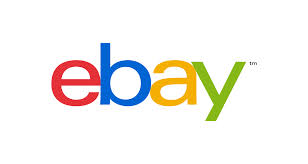 Now I love to grab a bargain on eBay, but I don't like to use use "my" money to do it.
So to pay for my eBay purchases, I also sell on eBay and at the moment I have 10 items listed as now is the perfect time to sell, especially as buyers are looking for presents.
I don't like clutter (much) and try to rid myself of stuff that is lying idle in a cupboard somewhere on a regular basis…maybe once a week if I have the time. I could list anything between two and ten items. I mostly list from my phone as it's quicker.
I search for other similar items in the completed items tab to determine the price at which I'll sell.
Since July I have sold quite a lot of things that are just not used by anyone in my family. What I don't sell goes in a charity bag or to the school for fetes if it's a toy or DVD….for example recently nobody wanted my perfectly good Stuart Little or Terminator DVDs….so at least a good cause can make some money from them.
Here's a sample of what I have got rid of on eBay since July. This isn't everything, but shows that basically you can sell most things, from shoes to beds.
The money I have stated here is what I sold the item for and doesn't include my eBay or PayPal fees, or the postal costs (charged on top). The fees is 10% of final sale and then also if I chose to sell buy it now. Mostly I get free listings as I start my items at 99p or on free listing days.
Iggle piggle DVD – £4.75
Lion King DVD – £1.70
Two Ikea kids beds – £31.50
Club Penguin DS game – £6.00
Lord of the Rings DS game £10.00
Monsters Inc DVD £4.64
Chicken Run DVD £0.99
Pokemon DS Game £10.00
Club Penguin Wii game £4.60
Estée Lauder eye pencil £4.00
Estée Lauder lip pencil £2.00
Clark's money off voucher £3.00
Kids knee pads (two sets) £10.00
Kids wet suit £20.00
Shape Up Shoes £4.75
Maternity suit £4.50
Brand new M&Co top £4.99
Once again, you can sell almost anything on eBay and the money comes in handy when you want to buy items on eBay too. For example, I recently used my eBay earnings to buy a brand new but last season overstock bed. That same bed is in John Lewis, and I saved £350 off the list price, so I was very happy.