Is George Osbourne crazy – tax on periods still here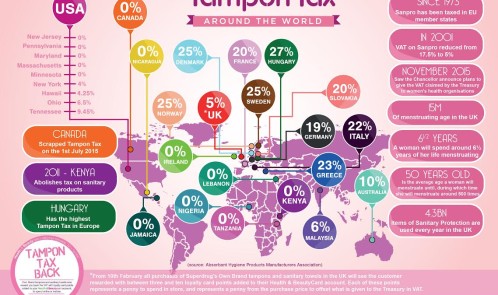 Tampon tax is in the spotlight with Chancellor George Osborne promising to give the VAT the Treasury receives to good causes and to lobby the EU to zero rate all sanitary protection.
Currently VAT is charged at 5% on sanitary items, the lowest rate allowable under EU law. Although, 300,000 people signed a petition against the tax, the Chancellor can't do anything to change this cos of the EU.
While women's charities benefit, I still question why are women having to still pay the so called 'luxury tax' on an essential item?
In steps Superdrug! From 10th February all purchases of Superdrug's Own Brand tampons and sanitary towels in the UK will see the customer rewarded with between three and ten loyalty card points added to their Health & Beauty Card account. Each of these points represents a penny to spend in store, and represents a penny from the purchase price to offset what is given to the Treasury in VAT. Oh and these points are on top of the points you'd get for spending money normally at Superdrug.
The Treasury takes around £15m each year from VAT on sanitary protection.  Superdrug estimates that it will give over £60,000 back to its Health & BeautyCard members through donation of points this year.
The points donation will be on all Superdrug Own Brand sanitary protection, including pads, tampons and panty liners.