How improving your credit score can save you money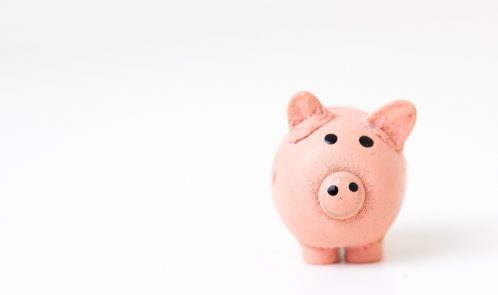 Until last summer, 32 million of us had never checked our credit scores, arguably one of the most important numbers in our lives. A credit report and score is like your 'financial CV'. Essentially they're used by a bank or lender to assess how reliable you are.
The difference between having an excellent credit score compared to a low score could save you thousands of pounds. In fact, the average Brit could save around £19,000 on credit card interest alone across a lifetime – that's nearly a £1,000 more than the average annual take-home salary in the UK. People who actively manage their scores and keep on top of their money will be rewarded when they apply for financial products. Your credit score affects your life in a lot of different ways other than just what financial deals you are offered.
Many landlords will use your credit score as part of the application process and a poor score could affect your ability to get a mobile phone contract, or even a job.
By actively managing your credit score, you will ensure that you get access to the best products on the market – here are my top tips for improving your score and saving yourself a tidy fortune:
1. Sign up to see your credit score – you can get can your free score and report at ClearScore and track your progress using our handy Timeline.
2. Check your report thoroughly, regularly and always before applying for credit – report and correct any mistakes you see as this could be damaging your score.
3. Make sure that your bank and any credit providers have your correct address.
4. Ensure you're registered on the electoral roll – this is a very simple way of boosting your score quickly.
5. If you don't have much of a credit history, you could consider applying for a credit card. Borrow small amounts and pay off the balance each month – banks and lenders like to see a history of you using credit sensibly.
6. Once you have a credit card, always set up a minimum monthly direct debit so you never forget to pay your bill. If you can afford to pay off more than the minimum, you should.
7. Make sure that your name is on some utility accounts – the greater the evidence that you borrow and repay your credit regularly, the better your credit score will be.
8. Your score will increase if you use a smaller percentage of your available credit limit – using between 25-30% is ideal.
Justin Basini is the CEO and co-founder of free credit score checking service ClearScore.
Free image from Unsplash.com.