Iceland giving away an extra £1 for every £10 spent and more with Bonus Card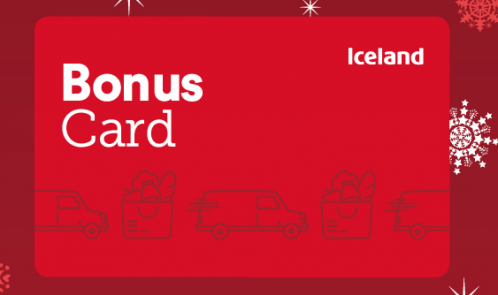 Iceland is giving its Bonus Card holders an extra bonus of £1 cash to spend in store for every £10 they load on the card for the next two weeks to help them with their Christmas shopping.
The Iceland Bonus Card allows shoppers to load money to the card in order to spread the cost of special occasions, such as Christmas, and get excellent 'bonuses' from Iceland.
'Save for Christmas' is available in addition to already excellent rewards shoppers can get from the standard Bonus Card rewards – a £1 bonus for every £20 loaded on the card.
Card-holders can make good money in the next two weeks:
If a customer loads £20 of savings to their Bonus Card between 16th to 29th October, they will get a £3 bonus (that's the usual £1 for every £20 loaded plus an extra £1 for each £10 loaded during the special two weeks)
Loading £20 twice a week every week during the offer – which is a total of £80 –gives you £12 cash
'Save for Christmas' rewards will be loaded onto the customers' Bonus Card in one transaction by Thursday 2 November and will be valid until 2 November 2022.
To take part, shoppers need to have a registered, permanent Bonus Card and can load money between 16th and 29th October 2017 to take advantage of the rewards.
Don't have a Bonus Card already? Pick up a temporary card in store and register online between 16th and 29th October 2017 and Iceland will extend the offer for extra time once your permanent card arrives in the post with all details explained in a welcome email.
Still not clear? Check out this helpful infographic: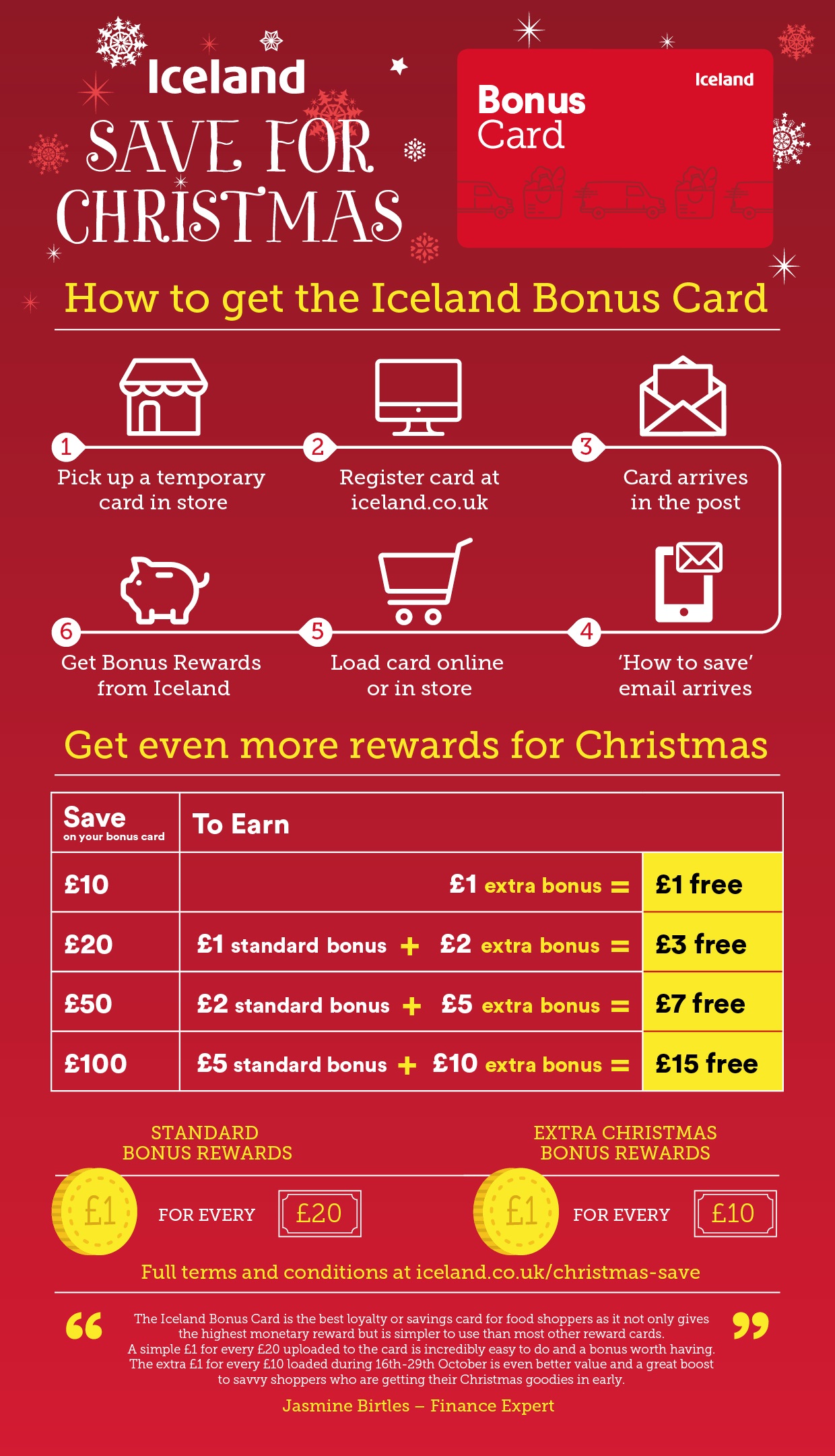 For more information, please visit http://iceland.co.uk/christmas-save and view the terms and conditions at http://iceland.co.uk/christmas-save/terms.