How to save money on rail tickets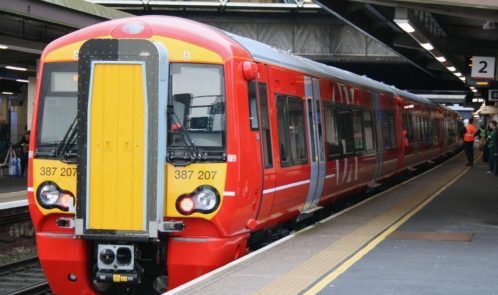 I saved £17 by using this service to buy rail tickets recently and you can save more. Raileasy is dedicated to helping you find the best way for you to book the cheapest ticket for your travels. As this tool is independent they will help you out by finding the lowest fare tickets available. So if you are planning a train trip (after lockdown!), check your route and make it easier for yourself to get the best possible offer. 


What is it?
Raileasy is an accredited website than can help you book and find the cheapest rail ticket by splitting your tickets. The purpose of this service is to help travellers who want to find the best fare for their travels. ARailyeasy is not the only solution that you can turn to, you can also check Ticketysplit this would be a good choice too.

 Why use it?
There is a split ticketing service that will help you save a lot of money; it offers a comprehensive journey planner, letting you book trains anywhere in the UK, with good search options. You can also find a cheaper fare finder option if you use Raileasy. 

It offers the ability to book online trains and hotels together and because of this, it will make your trip planning much easier. Besides this it also offers you the chance to book Eurostar for journeys between London, France and Belgium.

If you are a driver it can also provide you with the car hire service and when it comes to convenience a free iPhone app allows you to check train timetables and how to purchase your tickets.

How much money can you save?
If you book an advance ticket you can even save up to 80% – I saved £17 on two tickets between Birmingham and Southampton, that was a 24% saving. This is why the smart booking engine can help you find the cheapest ticket available, this is why Raileasy does half of the work for you and it's more convenient. 

For flexible travellers, Raileasy offers the opportunity to search fares for any sort of journey over a 12-hour timeband and it will also recommend two singles that could be cheaper than a return, or ticket-splitting

.



What are customers saying?
Customers are using this opportunity to save up and try to get the best possible deal by using this tool. Raileasy managed to save their visitors on average 30% on their price when it comes to buying the ticket on that day.
Before proceeding with your booking be sure to understand that although reviews on Rauileasy are predominantly positive, some negative comments are more focused on the period around lockdown where journeys needed to be cancelled at short notice. This is why it would be good to read the terms and conditions meticulously before booking so to avoid any issues in the future. Some customer feedback from Trustpilot:
I purchased tickets from Raileasy, and then I lost the email booking reference. When I emailed them to ask if they had the booking ref, they came back to me within 1 working day to give it to me. I had also had my card details stolen, so the card that was assigned to the tickets wasn't available. Again, within 24 hours, they came back to me and had resolved the issue. I'm really impressed with their customer service, and would definitely use them again on that basis.

     

I am due to go to London tomorrow and have pre-booked tickets. Unfortunately I couldn't find the email with the reference number. As these were Leeds to London tickets, they were likely to be expensive to replace. However, I phoned Raileasy and found I had made a mistake with my email address. They found the tickets and emailed me the reference numbers.Thank you so much to the gentleman on the end of the line who dealt with my query so patiently.

I went to my local station to collect tickets. It came up with an error so I tried again and it said my tickets had been issued! These were tickets back from London to Glasgow so I was worried as to buy them again so close to a trip would have been expensive. I emailed Raileasy last night and by 10am the next morning the whole thing was resolved. They acknowledged a fault in the printer then unlocked my tickets to be collected by any card (which was brilliant). Gave me clear instructions on what to do. Then when they saw I had my tickets a cheery 'Enjoy your trip' further email. Thank you so much – a pleasure in this day and age to get such prompt personal service.