How BookMyGarage saved me over £150 on my car's service and MOT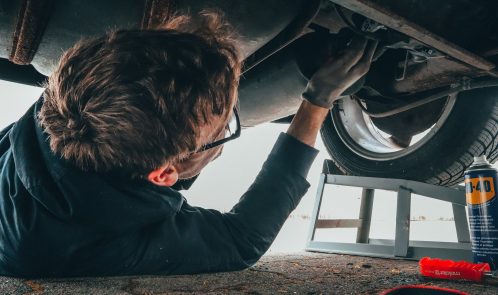 I went for an interim service and MOT last week and ended up saving over £150 by using BookMyGarage. Normally I use my car's official dealership for work, so that I have all the lovely paperwork and also the software updates I need. The time came to book it in and I didn't have the phone number so looked online and BookMyGarage appeared.
I clicked through as it offered to compare prices, so I thought let's do it. I put in that I wanted an MOT and interim service and I couldn't believe it. I was quoted £98.48 for my service and £39.00 for my MOT. I know that I can get an MOT for £28 by shopping around, but my dealership charges over £50 normally. I was a bit suspicious, so I called my dealership and they explained that it's all legitimate, so I booked.
In total I paid £158 because I wanted a software upgrade and the year's roadside assistance…..and my garage threw in a valet too! They explained that they don't make any money but it gets punters through the door! Anyway, I couldn't not share this with you…..
What is it?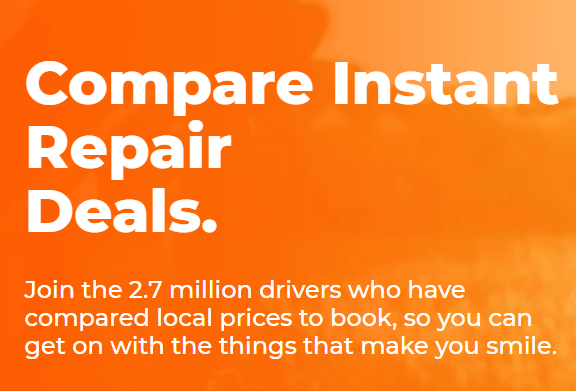 The idea of Book My Garage was born in 2013 when they identified the need for super speedy online garage bookings for those who were price savvy and time-poor. Their team is passionate about bringing the best possible service to their customers, both through the website and in the services booked for their cars.
BookMyGarage provides motorists with an easy-to-use website that compares all relevant options by the measure they choose, transparently and fairly. While also giving garages valid, legitimate bookings along with offering a range of marketing services to expand their online brand. Their vision is to become the leading MOT and car servicing comparison site, serving the needs of motorists and garages alike.
Why use it?
Over 8,500 independent and franchise garages have provided pricing against the same set of service schedules specific to your vehicle's needs. Therefore, you can compare 'apples for apples' and make the right decision quickly.
Find the best price instantly
No up-front registration or lengthy forms here, we simply need your postcode and car reg to find you the best price instantly. Less time scrolling – more time living!
No upfront payment
We want to ensure that you're happy with your whole experience, which is why the only time you'll pay is when the job is done – directly to the garage itself, at the price you booked.
Book around the clock
Life is busy, so don't let booking your car in slow you down. Make an appointment day or night – even when the garage is closed.
Transparent ratings and reviews
We put you in the driving seat, making garage ratings and reviews visible to every driver looking for an instant price. It's our way of ensuring you receive the best service possible.
Over 2.7 million happy drivers
With over 2.7 million people comparing prices to book their service, MOTs, and repairs through us, it's a safe bet that your car is in the best hands possible.
How much money can you save
Through BookMyGarage you could be paying £99 for a minor service while someone without BookMyGarage is paying £249.99 – well that's what one of the people who came to my dealership was quoted while I was sitting there!
Compare prices Here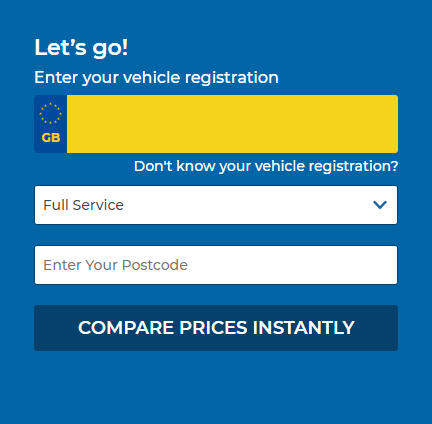 What are customers saying?
I have run Fields Car Centre for over 36 years and have become very sceptical of people who say they can get us more business in via the internet. But after speaking to another garage owner who was singing the praises of Book My Garage I thought I'd look into them. Our digital manager agreed that Book My Garage does not work for everyone, but the more we talked the more I thought we can't lose. We have been with Book My Garage for 3 months and have received 20 good bookings. If you're like me (old school) what I would say is give it a go
– Richard Field, Owner, Fields Car Centre
I have to say I was sceptical to begin with but the proof of the pudding is in the eating and we have seen our money back and then some. The website was successsful enough but the additional advertising has doubled our bookings through the website. The investment has more than paid for itself. Very easy process. No pressure sales and all the hard work is done by Book My Garage. I Would definitely recommend.
– Jo Baines, Partner, Sopley Garage
In January 2017 'Book my Garage' launched our brand new website and started running Facebook adverts for us. They were really friendly and helpful, Andy came out and talked us through everything and explained how it all works, and calls or visits us when he's in the area.
We have a fantastic user friendly website along with informative videos and a widget to take bookings online. They also manage our Facebook target marketing campaign. We used to get the odd email enquiry come through our old website but never realised until the new site went live that so many people would use it. It's also not just an mot here and there, we get loads of service work and combination work due to the way the pricing is shown. All in all we have had 86 bookings since January and we are extremely happy with the service provided.
-Adrienne, Charminster Auto Repairs
I could not recommend Book My Garage enough. From start to finish the process was so simple. Our website now looks modern and is easy to navigate. The online booking has been brilliant, we've had just short of a hundred bookings made in the first six months, many of them new customers. We have also had very positive feedback from customers saying the online booking and website are both easy to use.
– Neil, Station Garage Park Gate
I have been using 'BookMyGarage.com' for the past 5 months. Initially, I tested the water with BookMyGarage by agreeing to receive jobs on a pay as you go basis. This worked well and was far better that the experience of using the other online organisations due to the fact that the only jobs referred to me were prospective customers who had already chosen to have work done at my garage on the BookMyGarage website.
As these first referrals had worked well, I decided to move to the next level of paying a quarterly fee up front for work referrals plus the inclusion of an online booking tool on my existing website. The amount of work generated by this method has increased month on month so I am very happy. Also, The personal support I've received from the staff at the organisation has been excellent.
– Nick Brennan, Owner, A47 Car Testing Centre