Great priced holiday essentials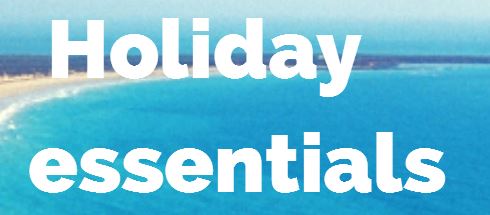 The holiday's booked and it's time to get thinking about what to take. Unless you're off to the deepest darkest jungle, you can pick up most things abroad, but there's always a bit of a price hike around holiday hotspots, and you can't always guarantee you get what you want.
So here's some ideas for holiday essentials check list that are reasonably priced, and I've tried to keep the items to under £10 each.
Ginvera Green Tea Travel kit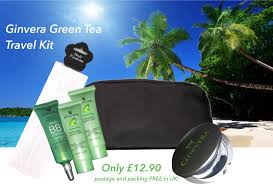 This pack is so cute. I was sent samples of the gel and BB cream and I'm now officially a fan. Ginvera has been a best-selling brand in Singapore for many years, but these products are new to the UK. The travel kit includes:
2 x 10g Ginvera Exfoliating Marvel Gel – will freshen up your skin. Removing all the sun screen and unclogging your pores, to give you the perfect base for your make up.
1 x 8g Nude Cover BB Cream SPF30 – Ginvera BB Cream is quick to apply, gives all day coverage and protects your skin.
1x Stretch hair band
1x Ginvera Compact mirror (with magnifying side)
1 x Beautiful travel makeup bag
At £12.90, it's over my limit, but the products that you get are good value for the quality and they ship for free.
Travel guides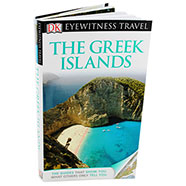 Don't leave it till the airport to buy your travel guide, instead head down to The Works. They have stacks of DK Eyewitness Travel Guides, Lonely Planet and other books covering a range of brilliant destinations. Most of the books are up to 50% off RRP.
Beach towels
Zebra print tunic
From the Matalan holiday shop, this tunic top has a knotted back detail and is only £10.

Designer shades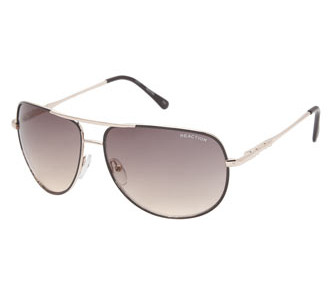 TKMaxx offers designer and discounted top brand sunglasses at clearance prices. They start at £12.99 though, so over my £10 budget, but if you're into names, it seems like the best price you'll get. Whatever your choice of style – be it aviator, bug eye, cat eye, oversized, round or square frames, you'll find it at this designer outlet. If you want the design but not fussed about big name labels, head over to Matalan, where sunnies start from £3.
Sun screen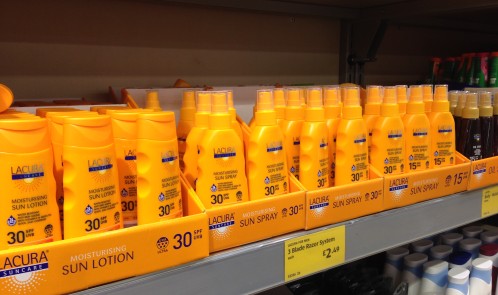 I have bought this Aldi SPF50 Kids' Extra Sensitive Spray as I am aware of the need to protect kids skin, and I use their spray too. This bottle costs £2.59 for 200 ml, so is so much more competitively priced than other brands. They also sell a wide range of other sun protection products, at pretty keen prices.
Vimto Squeezy
No more plain water while on holiday. These are absolutely awesome portable concentrated squash bottles, great for fussy kids (and adults) who won't drink the juice or local drinks on offer. I got three palm-sized samples and gave one to my son to take on a school trip where there were given water. He traded squirts (two for a glass of water) as the kids loved them. They are £2.49/50ml which contains 25 servings in a none spill bottle from Tesco and Asda. My personal favourite is the original flavour.
Zap-It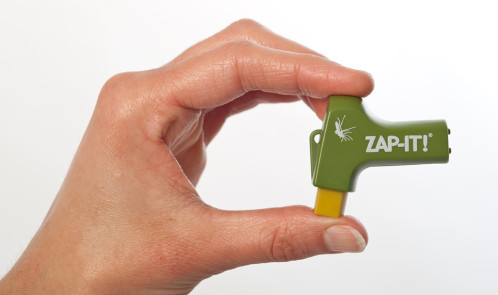 I like the sound of this for my bag…haven't tried it yet, but will be packing it for my holiday. ZapIt works to reduce the itch and swelling on all kinds of insect bites and stings.  The science bit: Zap-It safely changes the cell membranes. The toxin is isolated and disrupted and the histamine response that causes the itching and swelling symptoms is reduced. Zap-It is available in different colours from selected health stores, pharmacies, garden centres, Superdrug and all Asda shops nationwide. It's also available online on Amazon and www.ecobrands.co.uk. It has 1,000 bite treatments at retails at around £5,95.
Gimble Travel Book Holder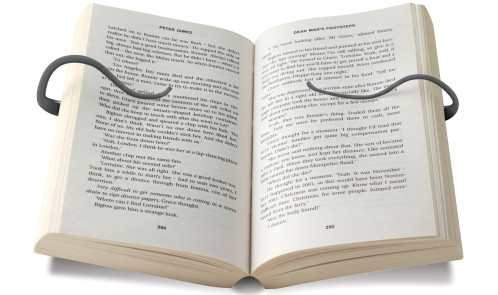 This great product is the perfect answer to that 'extra pair of hands' you always seem to need. The Gimble holds your book open at the ideal reading angle and still allows you to turn the pages easily for a more comfortable and enjoyable read. Each Gimble pack contains an 'A' and 'B' size to fit the most popular paperback book sizes. From That Company Called If for £4.99.
Gin Gin's – potion for the motion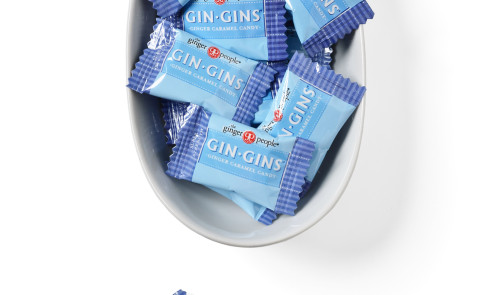 Gin Gins CARAMEL is a slightly chewy sweet packed with 30% fresh ginger. You can chew them or melt them in warm water. They work for to relieve the symptoms of nausea, vomiting, indigestion, flatulence and dizziness – all nasties that can happen when you least want them – on hols. Gin Gins CARAMEL costs £1.39 for a 31g box and is available from Holland & Barrett stores nationwide.
Clear Travel Bottle Set In Bag 5 Pack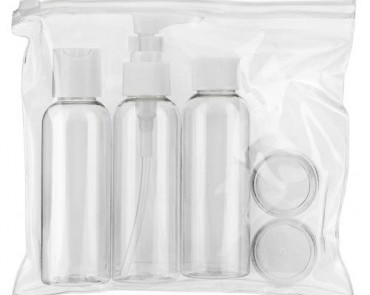 Great for taking your favourite shampoos and lotions without taking the full sized pack. This is available from Poundland for £1.
Travel Neck Cushion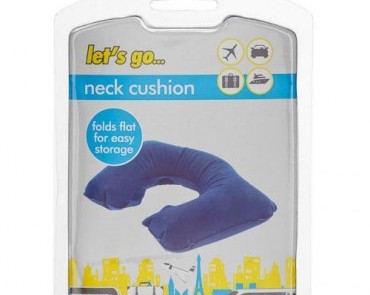 Poundland also has a handy inflatable neck cushion.
Travel sized bottles
If you can't be bothered to pour your shampoos and creams into the empty mini bottles, head down to Asda for 50 ml bottles of your favourites at four for £3.