Halfords launches its free six-point checks to keep Britain cool this summer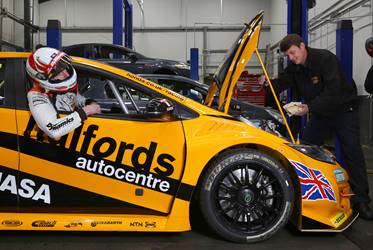 Halfords launches the free nationwide summer checks at Halfords shops and Autocentres this month. Drivers will receive oil checks, checks and top up of screen wash, blades, bulbs batteries, as well as air-con to keep you cool.  Available now at over 700 Halfords shops and Halfords Autocentres, book in person or online at www.halfordsautocentres.com.
HALFORDS conducted research in March 2016, which reveals that 34 per cent of drivers aren't confident at getting their cars checked, with 43 per cent saying they rarely perform basic maintenance checks.
The survey from over 4,000 drivers also revealed that  a quarter of drivers don't know how to check their vehicle's oil, 90 per cent of  drivers don't know wiper blades need replacing annually, and over 20 per cent admitted to mixing household detergent with screen wash in the past.
Three times British Touring Car Championship driver and Halfords motoring ambassador Matt Neal says: "Free summer checks means you can prevent any motoring surprises on your summer road trip."
Halfords' six-point summer checks expert Paul Tomlinson says: "Our insight shows that making these small checks will help make your car summer-ready and save money in the long run. That's why we're bringing in these checks to give drivers peace of mind while out on the road."