Get away – getting a low cost holiday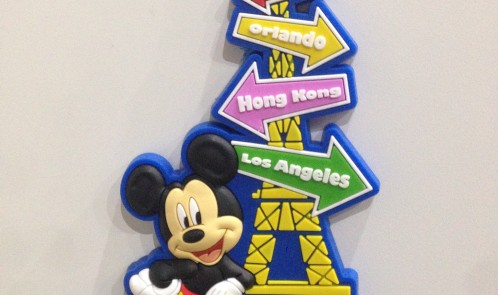 I can't afford a £4,000 holiday, nice as it would be, so I've been focusing on getting away for next to nothing this summer.
We won't be going anywhere exotic; instead, we're going to Paris.
I wanted to find the cheapest way of travelling there, so I searched online for cheap flights and found that Flybe comes in with flights at just over £400 for four of us from the Midlands. Wow, with entry to EuroDisney and food, I wanted to cut flight costs some more.
I used to collect Airmiles and they are now Avios, so I checked in and low and behold I have over 50,000. Using these points has got me four returns to Paris on the Eurostar. We're visiting Eurodisney and staying in a 4* hotel, with breakfast, less than 10 mins from the resort on a free shuttle, at the princely sum of £40 for a night, the rest was covered by my Avios miles – that's a saving of £110 for the night!
Accommodation is a pain, so I got in touch with a girl I lived with over 20 years ago. We have kept in touch all this time, and the upshot of this is that we are going to stay with her. Of course, not everyone has a foreign pal, but if you do meet someone from another land and either live or work with them on a long term basis, it's always worth keeping in touch. We have friends and family in Canada, NZ, Oz and the Netherlands. We always pay back though and they can visit us when they like.
If we hadn't got a friend there, we liked the idea of glamping in Devon. We're not really campers but glamping has really caught my imagination. It's basically luxury camping. We stayed in a luxury tent last year and it's fun. However, I haven't tried it in the UK, but this holiday looks good http://www.qualityunearthed.co.uk/willow-safari-tent-devon.php
Back to Paris, we're heading to EuroDisney, so will be booking tickets in advance along with our train journey to save some cash. We'll take some gifts for our friends, but it's still cheaper than a hotel.
Last year to save money, we flew abroad from the nearest airport to avoid internal travel costs. We also ensured that we went to a hotel where there was a free kids corner, so we stayed half board and we adults only ate in the morning and dinner time as three meals was too much for us. However, the kids ate three meals a day.
We also ensured that we were situated where there were local tavernas not far from the hotel, so that drinks were cheaper.
I like my luxury, so the deals on VoyagePrive are enticing as you know that you will get something nice, but with a bit of class.