Free guide to better budgeting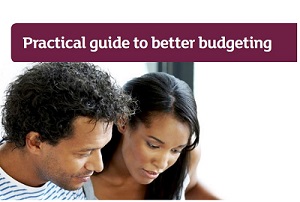 Saving can be hard to manage, but if you get into the habit of making small changes it can have a huge positive impact on your life. Sainsbury's Bank has produced a valuable budgeting guide that gives practical cost saving tips and ways to spend less you can incorporate in your lifestyle and at home. The guide gives a variety of food spending, travel, holiday planning and energy saving tips to help you control your finances.
Find out exactly where your money is going by looking at regular expenses as well as incidental costs. This helps you create a bigger picture of what's essential, where you can make cutbacks, and start saving. Review your suppliers often so you can get the best deal available. Take advantage of loyalty cards to save on regular shopping bills. When making big purchases use comparative websites to check prices before committing to the first deal you see. If going on holiday, make sure you've done your research and plan your holidays carefully. These are just a few of the tips in the guide.
As an old Filipino saying goes "If you make a habit of buying things you do not need, you will soon be selling things you do." Take a look at the full guide here: http://www.sainsburysbank.co.uk/library/default/resources/practical-guide-to-better-budgeting.pdf