Free eye tests from Boots and Vision Express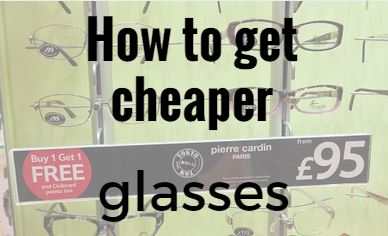 While I head to Tesco for my free eye test during the year, during this week 19th-25th September 2016) other opticians are also offering free eye tests:
Boots is offering 5 million vouchers for sight tests. Vision Express has a couple of initiatives including th emobile Vision Van – heading to Portsmouth, Swindon, Swansea, Leicester and Leeds for free eye tests, and branches offering free eye tests.
Fightforsight.org.uk/feast is a charity and if you register on their site, you'll receive a free Feast your Eyes pack, complete with blindfolds. Fight for Sight, funds pioneering eye research into conditions such as; age-related macular degeneration, diabetic retinopathy, glaucoma, cataracts, corneal disease, and rare eye conditions, is supporting the week-long initiative which will shine a spotlight on a number of themes relating to eye health including; general eye health, children's eye health and sight after sixty
The charity is encouraging people to show their support for the annual initiative by registering to host a Feast your Eyes event throughout the month of October. Members of the public can challenge their senses and raise funds by hosting a dinner party with a difference, whether it be a blindfolded breakfast, lights-out lunch, pitch black picnic, challenging cheese and wine tasting or dinner in the dark.
Lots of smaller opticians are also joining in.
Lindsay and Johnson Opticians – free booklets and advice (based in Dundee)