BOSTIN BIKES – Raleigh bike and cycling lessons for £50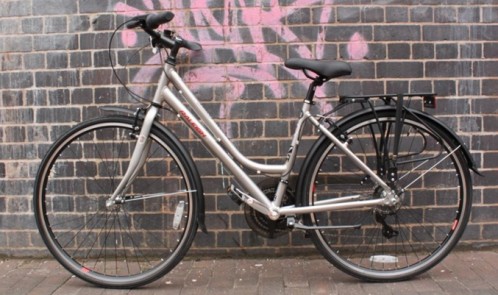 Do you live in the Black Country, want to get fit and get a bike, helmet and accessories for the fraction of its retail price? Well this new Bostin Bikes scheme sounds fab.
Residents can purchase a brand new Raleigh Pioneer bike for just £50 when they complete cycle training levels one and two.
Here are the simple steps to get the discount bicycle.
1. Read the terms and conditions before you attend your first course
2. Complete and pass the FREE Level 1 cycle training course. This can take up to 2 sessions depending on your ability.
3. Simply book at bikeright.co.uk and commit to completing the FREE on-road Level 2 cycle training course.
4. Pay a £50 deposit.  You will then be able to practice with the bike up till your next course date.
5. Complete and pass the Level 2 cycle training course
6. You will then be able to keep the bike and accessories using your deposit. Or, if you would like to return the bike deposit will be refunded.
OFFER VALID FROM 20TH JULY 2015 – 31ST MARCH 2016
Image - Network West Midlands.