When a bargain is not a bargain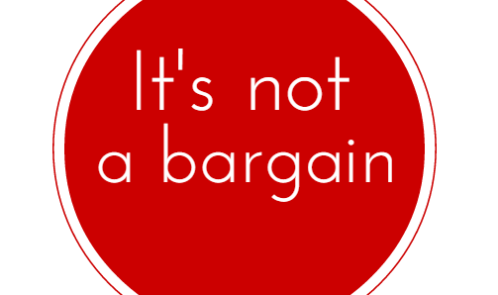 No one wants to pay over the odds. We all like to say that we paid at little as possible for the things we buy, but sometimes what we think is a bargain isn't really worth the money paid out for it.
From now on cheap is a word I have decided to ban from my blog. I don't want to use cheap products, and the word cheap can have negative connotations. Instead I want good value and that to me means a bargain.
Because of the recession, and the price of food and fuel going up, shoppers are demanding lower and lower prices, and this means that there are lots of cheap products on the market.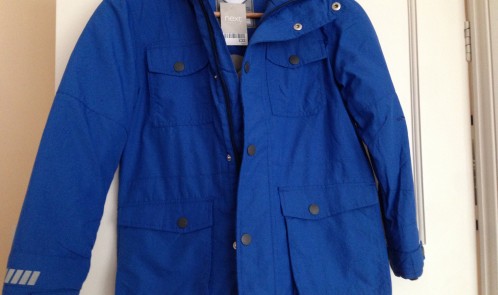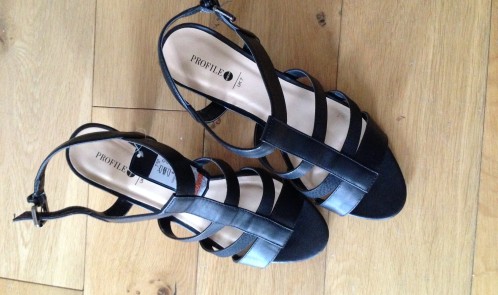 But it's not a good bargain, if it is only going to fall apart within a few days or weeks. Today I bought some sandals for £16.88, down from £25 and a full price children's coat at £32 – these were both bargains as I have been looking for some work sandals, and the coat was very good quality. Hopefully, it'll be good for two years and because I bought a brand known for quality, I should be able to resell it on eBay.
Anyway, those were good bargains, but these are examples of when a bargain is not a bargain.
False bargain
I recently bought some garden tools cheap – for a pound – and they lasted less than a minute in total. Garden tools need often to be made of metal and that's not cheap – they were made in metal and plastic. They were a false bargain.
Envy bargain
Another non-bargain is the item you see in the shop that you buy when it's on sale because everyone else has it, but you are not actually ever going to use it. I'd class that as an envy bargain.
Online bargain
You can't see the product and you buy it. There are quite a few products that you can buy online, but some you just have to see. I find that I need to see clothes and furniture especially. If you get a bargain online that isn't quite right, you end up not wanting it, so you keep it and never use it or return it and you have to pay the postage.
Fake bargain
Original products are nearly always better quality, but sometimes a lookalike or dupe claims to offer the same features. Take fake Ugg boots, they don't last long and aren't good for your legs or feet. But who can afford Ugg boots? Instead of £15 boots, it's better to save up for the Uggs or pay more for some longer lasting boots.
Multibuy bargain
Three for two bargains and the like need to be considered closely.  I often look at unit price and find that the extra unit isn't really worth it, especially if a product is perishable. The last time I bought two loaves for £2, I ended up freezing a loaf and it's still in the freezer six months later.
Pack size bargain
50% free is definitely a lure, but by focusing on the unit price, you may find that you get a bargain sticking to smaller packs. Unit prices are often available on the shelves near food, so price per 100 ml or per 100 g will give you a true idea of value.
Fixed price bargain
The six pack of tomatoes may be a £1 but buying them loose will probably be cheaper.
Basically by being aware of prices and understanding value, you'll be able to spot the real bargains.