Asda online shopping – a review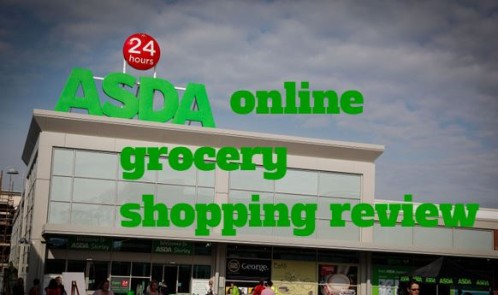 I wanted to try out a few different online grocery shopping experiences and now it's Asda's turn.  I have booked my £2.50 delivery at Sunday lunchtime for 2 – 4 pm on Monday.
Asda states that it has over 1,000 discounted items so I was keen to get my bargain grocery shopping underway. I ordered over £133 worth of shopping across 82 items. I managed to buy about £33 on offers, the rest of my shop was full price.
Here's what I thought of the experience.
Positive
1. More expensive replacements were provided when an item wasn't available.
2. They have nice quality and variety across their own ranges.
3. Fantastic delivery slot availability.
Negative
1. Alphabetically arranged items when I shoppped on my mobile, not sure if that works, as I saw Chinese, then chocolate biscuits. I think by department would be better.
2. There was no immediate offers page, unlike Morrisons. With Asda I had to hunt around for my bargains.
3. They have a "We think you'll love button which annoyed me….They don't know what my preferences are, and they had to take another two steps to get to what I wanted.
4. I don't care about Top Sellers that they suggested to me, so again the shop was littered with "ads" for other products while I just wanted to shop.
5. There was some confusion as some products were price per kg vs price per gram.
6. I couldn't find any first shop money off vouchers online.
7. Nice delivery team, but they didn't bring my whole shop, and in fact came back 30 mins later to bring me the missing bag!
Overall, I prefer Asda shopping in person and won't be rushing to use their online service again soon.