7 easy ways to save money on a new car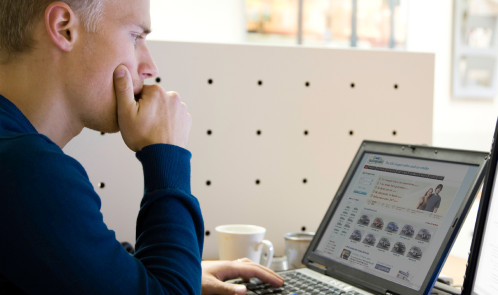 Currently, I am in the process of selling my 12 year old car and buying a new one…it's a scary experience. For most people, after buying a house, buying a new car will probably be the biggest purchase they make in their lives.
It's not only significant, it can also be daunting, but if you walk in the dealership door as an informed and empowered customer you can avoid common and expensive mistakes.
So, before you sign your name on the dotted line, check out these quick tips to learn how you can save money when buying a new car.
1: Time your purchase right
Here's something you might not know; car salespeople generally operate via quota systems, collecting bonuses from their dealership and sometimes even the car manufacturer themselves if they hit their targets for the month.
That's actually good news for the buyer as, if they're struggling towards the end of the month, they could be more motivated to knock the price of a car down when negotiating with a customer. In other words, you can often find a better deal by waiting until the end of the month.
2: Consider one of last year's cars
Now that forecourts are full of 2015 cars, dealers will be cutting prices on their leftover stock from last year. They will also be more open to negotiation in order to get them off their lots.
You'll still be buying a brand-new car, but just not new new. If you're not bothered about what number is on your registration plate, this can be a great way to get a better deal.
3: Get familiar with insurance costs
Before making an offer or committing to buy a car, you should get a car insurance quote to have a rough idea of how much your premiums will cost for the car that you want.
You might find that the cost of insurance could be so steep that you'll be forced to find a different car, but it's better to be informed ahead of time before you put your name, and your hard-earned cash, to any agreements.
4: Do your research
When it comes to buying a new car, the internet is your friend. Back in the day, you had to make do with whatever your local dealer told you, but today it couldn't be easier to swot up on information.
Starting on manufacturer websites, you can get a clear picture of exactly which models and options are available and what seem the best for you. You can then visit dealership sites to see who can offer the best deals for the car and options that you want, in order to find the best overall price.
5: Use price comparison sites
If it all seems a little hard to understand or a bit too much work, there are a wealth of price comparison sites available that you can use to take the number-crunching and guesswork out of it.
There's figures to back it up too; Insurance.com released a study last year saying that for every minute a buyer spent researching prices on a comparison site, they saved £0.77 on the cost of their new car. It mightn't sound like a lot, but with an average browsing time of 13.6 hours on comparison sites, customers could get up to £625 one-time savings.
Some sites, like www.carkeys.co.uk, make things even easier, showing you the best prices available for you, and can even give information on depreciation values and ownership costs.
6: Part-exchange, but keep it quiet!
Trading in your old car can be a great way to take a chunk out of the price of a new one, but if you're planning on part-exchanging keep schtum about it for as long as possible.
Ideally the best thing to do is wait until you've decided upon a final price for your new car before telling the salesperson you want to trade in.
Also, make sure you keep the two transactions separate. Otherwise, crafty dealers may mix the two up and you could end up overpaying without realising it.
7: Ask for deals, but don't buy extras you don't need
Asking the sales person for a deal on servicing and maintenance for your car may mean you could get extras like free oil changes for a year or discounted routine maintenance costs.
By the same coin, though, don't get pressured into buying extras that you don't wanted or need. Most dealers work on commission, so the more you pay, they more you make.
As a result, you'll most likely be urged to buy things like extended warranties, road servicing and rust protection. Make sure you know you're going to need them before you agree to anything.