Comparing mobile phone contract costs easily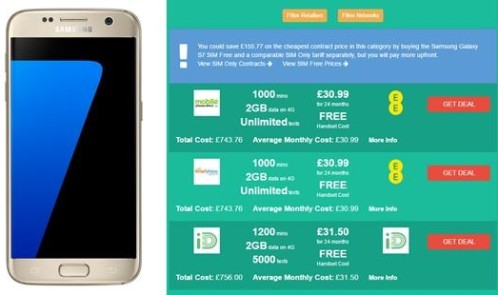 The savvy shoppers amongst us will know that buying a mobile phone outright and taking on a SIM-only contract is usually cheaper than signing up for a pay monthly deal.
But finding out how much cheaper has never been really straight-forward has it? You need to go rooting around in comparison sites because, let's face it, the networks don't really want you to spend as little as possible do they?
Well, now there's a website which will tell you whether or not you are actually getting the best deal for the tariff you require: www.HandsetExpert.com
HandsetExpert.com is an independent comparison website dedicated to helping consumers find the cheapest mobile phone deals on offer so you never have to worry about being ripped off again.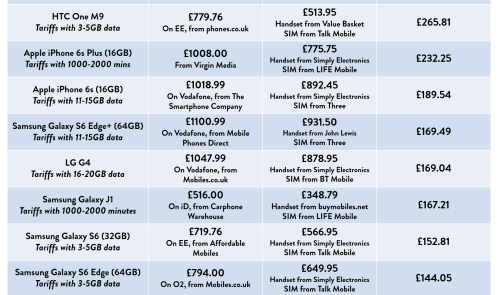 Like all mobile price comparison sites you can search for deals by handset, minutes, data and even budget.
But HandsetExpert is unique because it lets you know in real time if there are any better deals available for the handset and tariff you require – and whether a monthly contract or a SIM-only and handset deal would work out cheapest, ensuring you always get the best deal.
HandsetExpert.com automatically calculates whether a pay monthly or SIM-only deal will save you more in the long-run and flag up any potential savings in a striking blue box to make sure you don't miss out on a money-saving deal.
With an easy-to-use interface and unique features such as our SIM-only vs Pay Monthly comparison engine, Handset experts says that it ensures our customers always find the right phone and tariff for them.
The site currently compares over 1.5 million mobile phone contracts and SIM-only deals from over 40 UK retailers and mobile operators daily.
What's more, if you're struggling to pick the right handset for you, HandsetExpert.com has gathered handset review summaries from over 30 well-respected review sites giving users an overall weighted average rating for every phone on the market.