3 great tips to save money on school holiday flights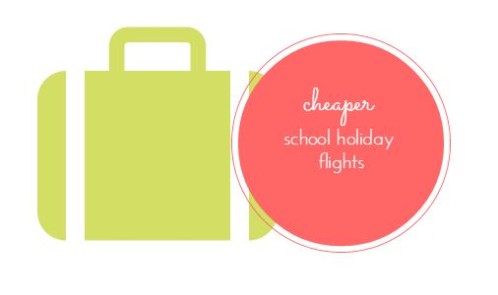 Last night's Watch Dog revealed three awesome tips to save money when buying flights for family holidays, and avoiding the price hike that comes with school breaks, so I thought I'd share:
1. Take advantage of Scotland or England's different school holiday times
Scottish and English school holidays often differ. For example, in Scotland in the summer most schools break up at the end of June and pupils go back in the third week of August. This means that if you are Scottish, you could make your way down to English airports such as Manchester and Newcastle when English kids are still at school and save in flight costs. The same applies in reverse, English people can travel north for cheaper flights. According to Watch Dog, the savings offset any petrol and parking costs.
2. Fly to nearby business airports
So you want to go to Malaga, then don't fly to its airport, head to Madrid instead. If you buy your school holiday flight tickets in advance, you should make a good saving. I must admit, I have done this before, you just need to know what airports are near your destination. I needed to get to Cologne and got flight costs for £300, so I looked on the map at saw that Dusseldorf airport was nearby and got flights for around £170 and a super fast train return train ticket still came in at less than £200.
3. Go on a Friday
Pick up your children straight from school and get to the airport. Flights out on a Friday are cheaper than the Saturday or Sunday equivalents.
To see the actual piece that was aired, here you go: http://t.co/ZWnh6bVoFo
A tip of my own is to use a service such as Skyscanner to find cheap flights too!