Trick or treat at Aldi this Halloween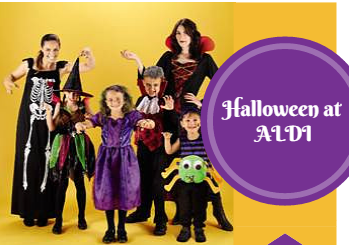 I love Halloween and following my Tesco Halloween post, I was thrilled to see that Aldi has a range too…hitting stores today.
I am a kind of person who loves sparkly things and last December I bought some soft glow berry lights from John Lewis. So imagine my delight when I was sent a sample of the battery powered indoor range at Aldi. They are £4.99 and are perfect to decorate my front door (inside only) on 31 October. In orange and a soft purple…very exciting and really pretty.
As well as pretty lights, the whole family can be kitted out in ghoulish gear. Aldi's Children's Dressing-Up Set will make even the cutest of kiddies fearsome this Halloween. For only £3.99, you can pick up a Vampire, Skeleton, Witch or Baterella costume, suitable for ages 3 to 8.
I must admit that this girl's bat dress and headband which Aldi sent to me to review is gorgeous, both in terms of quality and value for money.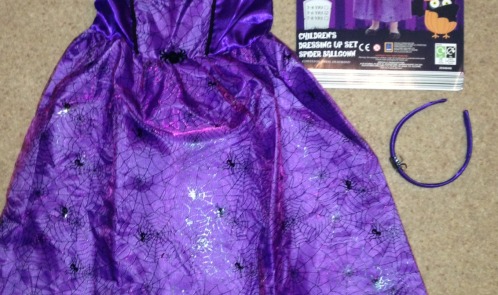 For added spook value, choose the Children's Halloween Mask, which is available in four different felt designs: Pumpkin, Bat, Witch and Dracula (£0.79 each) or the Children's Halloween Headband at only £1.49. Finish off the look with the children's scarily stripy Halloween Tights (£1.29), available in black and purple; black and orange; bla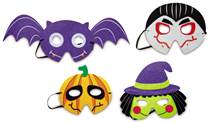 ck and pink; and black and white.
Make sure the big kids don't miss out on the fiendish fun, with Aldi's Adult Halloween Costume (£7.99 each). From venomous Vampires and scary Skeletons to wicked Witches, there is plenty of choice to render other party goers well and truly jealous. Or, for a more subtle outfit, pop on one of Aldi's Halloween Accessories (£1.99 each), such as a Witch Hat or red Devil Horns.
Whether telling ghost stories or finding the best trick-or-treat spots, a great-value 9LED Glow in the Dark Torch (£1.99) will come in very handy. What's more, you can collect your boo-ty in this fun Trick or Treat Bag (£1.49).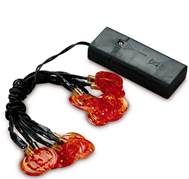 Aldi is also here with a helping hand to ensure you have the most haunted of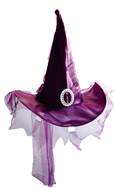 houses thanks to a wide range of devilish decorations, including Battery-Operated Lights shaped like Ghosts, Eyeballs or Pumpkins (£4.99) and Berry Lights in Witch, Skeleton or Frankenstein designs (£4.99), as well as Gel Stickers (£0.99), Hanging Decorations (£1.49), and this stretchy indoor Spider's Web (£0.99).
There is a lot more in the range, so remember once it's gone it's gone.