Lift sharing for busy parents – Kiddidrop.com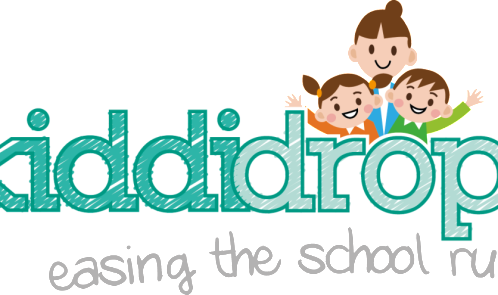 Next week we're back to school, and one new service that attracted my attention was a lift sharing service for kids – www.kiddidrop.com. Now I know parents who stick their kids on the school bus as it's cheaper than childcare. I myself have been asked to take four other children to school and it's a pain, so having a lift share where everyone benefits is a great idea. Here's some more information.
What is Kiddidrop.com?
Kiddidrop.com is an introductory service that matches registered parents from the same area who are looking to share the school drop off and pick up, helping ease the school run for both them and their child.
What are the benefits of sharing the school run?
Kiddidrop.com will inevitably help save time, money, traffic congestion and the environment, whist also improving road safety around schools.
Here are some other benefits you will see when using the service:
Your relationship with your child is less strained as you aren't stressing to get them to school on time
Your child is able to socialise with other children outside of school
You can meet other like-minded parents and make new friends
Communicate with others in the comfort and safety of your own home and save time by finding your partner online by exchanging messages to establish if you are compatible.
You're able to get to work on time and focus on your job
How much could I save using Kiddidrop.com?
Parents can save over £1,800 a year on expensive childcare when using Kiddidrop.com. Here is a rough guide on how much you could save:
With after-school clubs costing upwards of £45 a week for just one child and childminders from anywhere between £50 – £95 a week*, parents are certainly feeling the financial strain as the average salary for the UK is £26,500, childcare costs can result in taking 6.7% of the wage (based on childcare costs of £1,800 a school year).
However with Kiddidrop.com, these costs can be significantly lowered by sharing the school run and offering to look after one another's child for an hour or so after school.
By working the extra two hours freed up from not doing the school run, it could result in an extra £550+ a month for families.**
As the price of petrol also remains high, the cost of the school run is an added expense, but alternating the pickup and drop off with other parents can provide vast weekly savings. For example; based on an average school run of 4 miles, parents could be spending anywhere from £15 – £20 a month on petrol for the school run alone.***
How does it work?
Simply register at www.kiddidrop.com for free and fill out your details – don't forget to activate your profile via the 'welcome' email we send out. By letting us know your typical school journey, we will then be able to connect you with Kiddidrop.com registered parents in your area.
There are three further upgrade packages available, each have various levels of background checks for parents:
Kiddidrop Savvy
Kiddidrop Besmart
Kiddidrop Tracker
Any parent registering with Kiddidrop.com will have an option for an 'identity check'. This is the Kiddidrop 'Savvy' package.  This gives some reassurance that the person you are communicating with is a genuine parent/carer.
The Kiddidrop 'Besmart' and Kiddidrop 'Tracker' packages offer a higher level of background checking in which a criminal background check, adverse media check and GPS trackers are offered. These provide you with as much information as possible to make a judgement on the person that will potential be your Kiddidrop 'partner'.
How much does it cost to use the service?
It is free to register with Kiddidrop.com and the three upgrade packages (as discussed above) are priced at:
Kiddidrop Savvy – is priced at £9.99 
Kiddidrop Besmart – is priced at £49.99
Kiddidrop Tracker – is priced at £99.99
What safety checks are in place?
We understand that safety is key and with the 'Savvy', 'Besmart' and 'Tracker' packages we help alleviate any doubts. As parents you know what is best for your child and we would recommend you only communicate with other registered parents that you feel comfortable with. As an introductory service, Kiddidrop.com offers the tools for parents to interact privately and to find a suitable Kiddidrop partner.
Here are some top tips that will help your experience:
Arrange to meet potential Kiddidrop partners at each other's home so you get to know them
Allow the kids to meet and play
Ensure you check original DBS documents
If you are arranging to travel to school by car, you are able to undertake a DVLA check on the vehicle and also an MOT check, https://www.gov.uk/check-mot-status and https://www.gov.uk/get-vehicle-information-from-dvla
Keep your class teacher informed of the Kiddidrop arrangement.
Who can use Kiddidrop.com?
Kiddidrop.com can help meet the needs of parents, grandparents, other family members and childminders across the country. Whether you have space in your car for two extra little ones or have to make an early morning meeting and can't drop your child off at school, Kiddidrop.com can help organise your day.
How was Kiddidrop.com created?
Kiddidrop.com was founded by Dr Imran Rahman and his wife Ghazia who live in Greater Manchester with their two young daughters. After their oldest child began junior school, they soon realised the difficulties of the school run especially when juggling it alongside work and other childcare.  When discussing the issue with friends, family and colleagues, they realised just how universal the dilemma was for families with young children.
After much research and planning, they came up with Kiddidrop.com and are now very excited to see the service take off and really help parents and children around the country.
How do I get started?
You can join at anytime, just visit www.kiddidrop.com and register your details. Soon the school run nightmare will be eased!
* Based on 2013 research from the Family and Childcare Trust.
** Based on an approximate £13.80 hourly rate (from average £26,500 annual salary).
*** Based on the cost of 20.6p per mile for a Renault Clio or similar.