ALDI kits out the family with its biggest ever ski range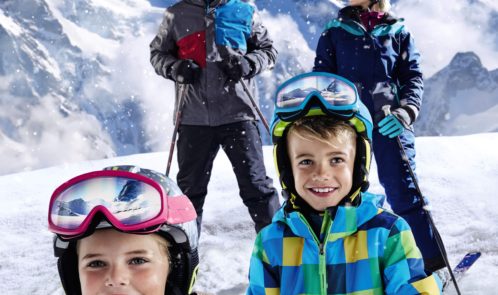 My friends booked their first ever ski holiday in Austria for February half term, and where did I advise them to go for their kit – Aldi obvs – they kitted out a family of four for less than £200.
The new range boasts an array of super ski essentials from cosy midlayers to snug winter boots, with a full adult outfit costing just £59.94*. Here are some highlights: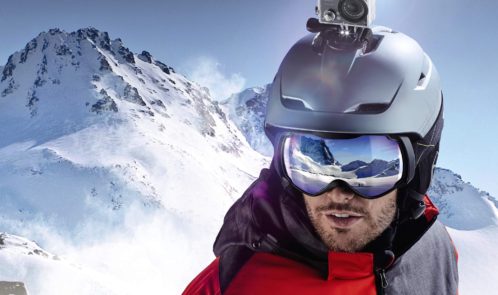 Aldi's Action Camcorder (£49.99) is perfect for those who are keen to capture the action on the slopes. With a 4 k video resolution built in Wi-Fi, 32GB storage and waterproof casing, thrill seeking skiers can record and upload every move and the 170 degree wide angle lens will ensure that everything is captured with high precision. 32GB card is included.
Aldi's Men's/Ladies' Ski Jacket (£19.99) comes complete with hip pockets, fleeced inside collar and in waterproof and windproof fabric, making it ideal for keeping warm and cosy on the slopes. The jacket pairs perfectly with Aldi's Men's/Ladies Ski Trousers (£16.99), which have added padding for extra comfort, and Al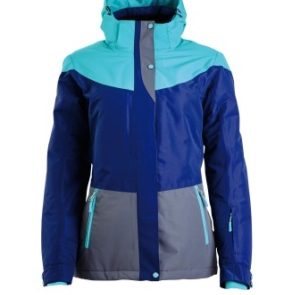 di's Ski Roll Neck Top (£3.99), which has a built in moisture management system to complete the look.
Kids can also get a great deal with Aldi's skiwear range, with a full outfit for only £35.94**. This includes Children's Ski Salopettes (£8.99) which are available in a choice of pink, blue and grey and Aldi's Girls'/Boys' Ski Jacket (£12.99) which has multiple pockets for convenience. In addition, Aldi's Children's Roll Neck Top (£2.99) has a built in moisture management system to keep them feeling comfortable throughout their skiing experience.
For extra cold conditions, the range boasts a selection of Merino clothing, made with high quality wool, and available in an array of colours. The Merino range includes Men's/Ladies' Merino Zip Neck Top (£19.99), Merino Thermal Top (£14.99) and Merino Thermal Long Johns  (£14.99).
Aldi's Me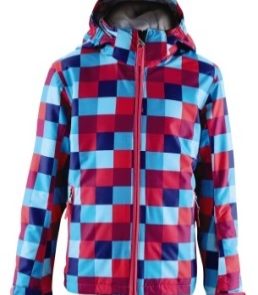 n's/Ladies' Winter Boots (£14.99) come complete with thick fur and waterproof insoles, ideal for staying dry during a stroll in the snow. Little ones can stay snug too, with the Children's Snow Boots (£9.99), featuring a warm fleece lining, available in brown or tan.
Skiers can look super stylish on the slopes with a choice of Nordic inspired clothing. Aldi's Men's/Ladies' Nordic Midlayer (£19.99) features a breathable, two layer fleece-style sweater for added comfort. Also available is  Men's/Ladies' Nordic/Alpine Knitwear (£14.99)
Skiers can complete their slope style with Aldi's extensive range of ski accessories and safety equipment. This Men's/Ladies' Ski Helmet (£19.99) has a tough shell helmet and cushioned chin pad, with kids also able to benefit from a Children's Ski Helmet (£16.99). What's more, skiers can see clearly even in adverse weather conditions with Aldi's Ski/Snowboard Goggles  (£7.99), which feature anti-fog functionality and break-proof double lens with polycarbonate outer lens.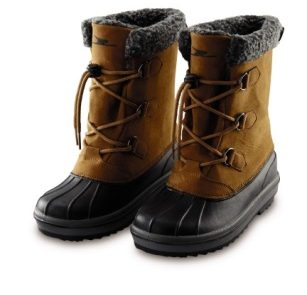 A range of quality accessories from Technical Ski Gloves (£4.99) and Mitts (£4.99) to 2pk Ski Socks (Adult £3.99, Children £2.99) and Cosy Socks/Slipper Socks (£2.99) means that Aldi has everything to keep cosy for ski season.
Aldi's Specialbuys Skiing range is available in stores nationwide and online at www.aldi.co.uk now but be quick, as with all Specialbuys, once it's gone it's gone!
Aldi's Ski range is available in stores and online now while stocks last
| | |
| --- | --- |
| Product | Price |
| Action Camcorder | £49.99 |
| M/L Nordic Midlayer | £19.99 |
| M/L Merino Zip Neck Top | £19.99 |
| Adult Ski Helmet | £19.99 |
| Ladies' Ski Jacket | £19.99 |
| Men's Ski Jacket | £19.99 |
| Ladies' Ski Trousers | £16.99 |
| Men's Ski Trousers | £16.99 |
| Children's Ski Helmet | £16.99 |
| M/L Merino Thermal Long Johns | £14.99 |
| Ladies' Winter Boots | £14.99 |
| M/L Nordic/Alpine Knitwear | £14.99 |
| M/L Merino Thermal Top | £14.99 |
| Men's Winter Boots | £14.99 |
| Girl's Ski Jacket | £12.99 |
| Boy's Ski Jacket | £12.99 |
| Children's Snow Boots | £9.99 |
| M/L Ski & Sports Base Layer | £8.99 |
| Children's Ski Salopettes | £8.99 |
| Ski & Snowboard Goggles | £7.99 |
| M/L Ski Fleece Midlayer | £5.99 |
| M/L Technical Ski Gloves/Mitts | £4.99 |
| M/L Ski Tops | £4.99 |
| Children's Ski Underwear Set | £4.99 |
| Children's Ski Midlayer Fleece | £3.99 |
| M/L Ski Roll Neck Top | £3.99 |
| M/L Ski Socks 2pk | £3.99 |
| Children's Ski Socks 2 Pack | £2.99 |
| Cabin Socks 2pk | £2.99 |
| Cosy Socks/Slipper Socks | £2.99 |
| M/L Fleece Lined Knitted Hat | £2.99 |
| Multi-Functional Headband | £2.99 |
| Children's Roll Neck Top | £2.99 |
| Children's Ski Gloves/Mitts | £2.99 |
| Fleece Ski Accessories | £2.99 |
| Children's Fleece Lined Knitted Hat | £1.99 |
| Childrens Fleece Ski Accessories | £1.99 |
*A full adult outfit includes a Men's/Ladies' Ski Top (£4.99), Ski Trousers (£16.99) and Ski Jacket (£19.99) Ski and Sports Layer Set (£8.99) Technical ski gloves or mitts (£4.99) and Ski socks (£3.99)
**A full children's outfit includes a Boy's/Girl's Ski Jacket (£12.99), Children's Roll Neck Top (£2.99) and Children's Ski Salopettes (£8.99)Children's Ski Underwear Set (£4.99) Children's Ski Gloves/Mittens (£2.99) Children's Ski Socks (£2.99)