How we've made £2,744 from JustPark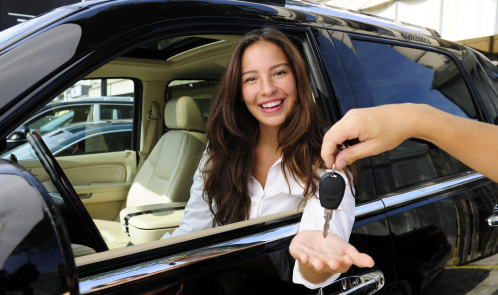 JustPark has made our driveway a money earner.  We rent out a house, which is two minutes walk from a station, and we rent the space out. We have an agreement with the tenants that they get the money and we then add half back onto their rent, so tax on income is covered that way. Seems complicated but it works, and if the space is yours it's even easier. If you've got a drive or garage or allocated parking spot, sign up now to make money.
How much to charge – don't be greedy
We don't charge much – £6 per day – it's basically a reasonable rate for the location. Some neighbours charge £8 – £10, but what I noticed is that they don't get booked up as much. I do competitive searches to see if they have scheduled bookings and often they are free. I am constantly looking at what neighbours may charge. I note that there are sometimes new spots that turn up that go on the same road for £3 per day. I believe that these are other tenants and they are making a few extra quid. I think they are tenants as the spots just disappear after a while. I check if they have been long term let when they are no longer available. If they are, that is great for me as the cheaper competition has gone.
Write a really good description
I have spent ages on my description – all detail from what spot looks like and landmarks; ease of parking, on street CCTV and distance from important places nearby. I read through the reviews given to neighboring spots and find any negative reviews especially and use those to inform my description. Of course I don't slag off other people's spaces, but for example a space near me has 15 reviews – I have 60+ – and some negative feedback was that it's hard to find and hard to get in and out off. So my description gives clear instructions on location and stresses that the space is super easy to park in.
Allow instant bookings
Parkers can park on the spot immediately. We had someone park for 1 hour last week (that's the minimum stay – very handy I think) and think he/she must have been dropping something at the college nearby.
Imagine trying to find a spot where there is resident only parking and double yellows everywhere! With JustPark, you just need to use the app or go to their site, punch in a postcode or allow geolocation to find you and the nearest parking spots just come up. Now imagine that you'd have to contact the owner to ask if all is okay with you parking there? What a faff! Instant booking is ace.
Ask for reviews
I went through a spate of asking for reviews, because if you have 60 reviews vs someone with 10, but they are cheaper, you will have. A better chance of a booking.
A thought for you if you own a space, if you live near anywhere where it is difficult to find parking, eg stations, airports, hospitals, doctors, shopping centers etc, then consider renting out your space.
JustPark take a pound per booking, but they get payment for you, and advertise your parking spot on their website.
How long did it take to earn that amount from JustPark I hear you ask. I registered back in 2010 for a few years, I didn't get any bookings. Then one day back in 2013 i got an enquiry, and slowly but surely we are booked up most of the month. We once had 4 months of monthly parking from one parker, which was less money than daily lets, but a regular amount, whereas depending on competition, you may have to wait a few days for a booking. It took three years to earn that much, but since JustPark has raised money and got more publicity, earnings are coming in much faster, as bookings are up.
Anyway, sign up to start earning money today.