Try a plumbers merchants when looking for cheap bathroom products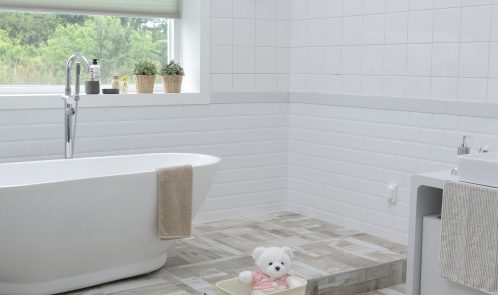 I've been looking to kit out a small bathroom for a while now and found that plumbers merchants can do better prices and often products than going to a mainstream bathroom specialist or large DIY outlet.
I started off speaking to Wickes and then headed to B&Q. Wickes has some nice bathroom furniture, toilets, vanities, cupboards and splash walls but was beyond the budget I had planned. And then B&Q had an amazing design service, sadly didn't have the products I wanted.
I started to look online and I found a fabulous retailer who I won't name as they've got appalling reviews. I called them up and asked them if they genuinely had items in stock and they said yes. And so I decided to do a test of order with them but my credit card wouldn't let me pay, so I took that's an omen.
Also at the same time I looked at plumbing and bathroom fitter forums and asked where I could get the best quality but lowest cost toilets, showers et cetera. And found the place to go is plumbers merchants.
You should have a few in your town or city, and what they do is they can source the stuff in fancy brochures but a lot cheaper than bathroom specialists.
I also found that a lot of the bathroom and tap retailers online will either match or beat competitors, like tapwarehouse so if you like something at a certain retailers ask them to do their best quote, and they will.
I actually prefer the idea of buying something big like toilets from the plumbers' merchants because if there's something wrong with it like a crack or whatever I can actually physically take it back and get an exchange, and that's a lot more hassle if I had to buy something online.
While you can get the toilet type I wanted around the £150 mark online: rimless, close-coupled, fully back to the wall, I found that all of those really had poor reviews so to get the loo I really wanted I was looking at 200+, and that's where the lovely plumbers merchants saved me the cash.
Only thing is with plumbers merchants is that you might need to go in and order and pay, because they're used to dealing with trade so don't expect to do as many online orders. But for the saving, it's worth it and they still deliver, but have a store nearby for any queries. An example of what I've saved by using a plumbers merchant – I bought two full size rimless fully back to the wall closed couple toilets (one is comfort height) with soft close seats and a Myra rainwater and normal shower for £704 – I would be looking at around £800+ for this if I picked a well-reviewed loo and shower on more popular sites.