Three cool windows and outdoor cleaning products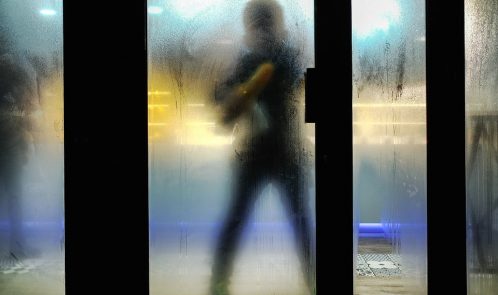 I have decided to do my own cleaning and that will save me a massive £2k per year! Here are three of my favourite items at the moment.
Window cleaning
I love the Minky glass and window cleaning cloth. For £2.99 in store or £3 online from Morrisons or other supermarkets, it is amazing. It has loads of extra microfibres so you don't need chemicals.  If you can't get hold of it, for a sustainable window cleaner guaranteed to leave your windows sparkling, add 120ml of rubbing alcohol (70% concentration), 240ml of water, 120ml of white or cider vinegar and 1-2 drops of orange essential oil to a spray bottle. As well as being friendly to your home and the environment, the cleaner can be made in bulk, making it easier and quicker to get the jobs done when you get going, as well as saving money long term on unfriendly cleaning products.
The patio is an important part of the home, particularly during the summer months, and should be given the same amount of attention as the interior. Start by clearing away the clutter, brushing down the garden furniture and getting rid of the cobwebs. To reveal a refreshed patio area, use Jeyes Patio Power, a cleaning fluid especially developed for removing dirt, algae, and stains from wooden decking and paved areas. Use every couple of months when the dirt and algae start to build up again.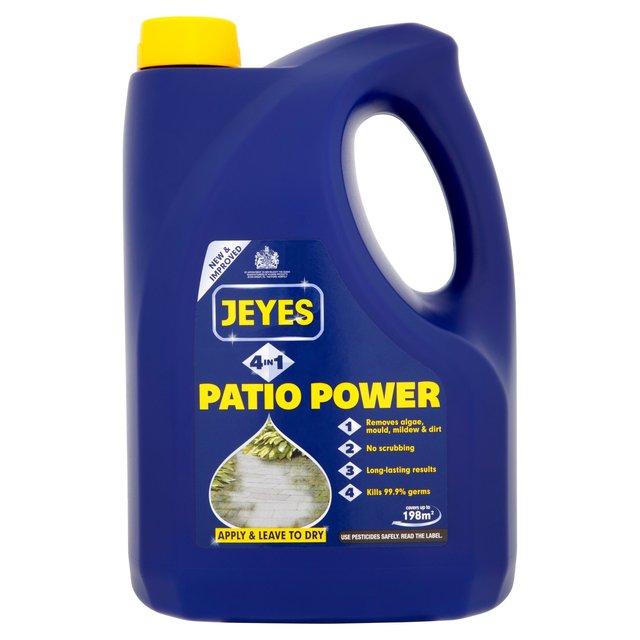 Buy here.
Cleaning the BBQ
This is truly amazing. We used it last week to clean up our BBQ which has been outside for a year…covered, but not clean. The cleaner literally melted the dirt, food etc off. Made BBQ cleaning a joy rather than a chore. To tackle troublesome spots with burnt-on food and grease in your barbecue's interior, use the Jeyes Smart Brush Barbecue Cleaner. This can be used on all types of barbecues and utensils, as it kills 99.9% germs such as E.coli, Listeria, and Salmonella. Jeyes recommends use after each barbecue session, once your appliance has cooled down. If you're planning to store your barbecue for more than two months, apply before you put it away to keep it in good condition.

Buy from Amazon.