The Organised Mum Method (TOMM) – say goodbye to your messy home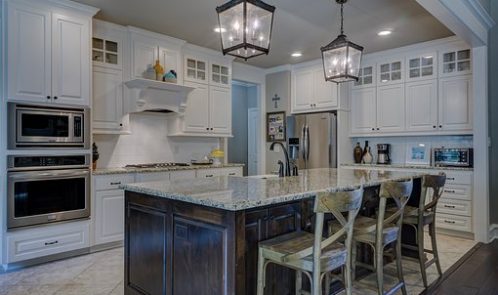 I've read the book, joined the Facebook group and starting the routine, and have to say that The Organised Mum Method (TOMM) works!
Say goodbye to mess, clutter and weekends spent tidying and cleaning! Gemma Bray (a.k.a The Organised Mum) is a firm believer that there is more to life than housework, and over the last decade she has perfected The Organised Mum Method.
The Organised Mum Method is a structured, manageable and ultra-efficient cleaning routine that ensures all areas of the home are taken care of. It's easy to follow, effective and ensures that everything gets done in just 30 minutes a day, Monday to Friday … and you get weekends off!
Perfect for anyone looking for ways to fit cleaning around a busy lifestyle, the book life-changing tips, tricks, cleaning schedules, shopping lists, meal plans and quick recipes that will help you get your housework done fast.
Gemma's fool proof 30-minutes-a-day method covers everything from how often to clean under your sofa to how to whip up a nutritious family meal in minutes. As part of a community, you all clean the same rooms every day, so you are all feeling the pain and gain at the same time. On Fridays you get to do a deep clean of one room, and Gemma even tells you exactly what you need to do, so you don't miss a thing.
The way the cleaning and organising is done means that the weekend is free from all but the basic chores.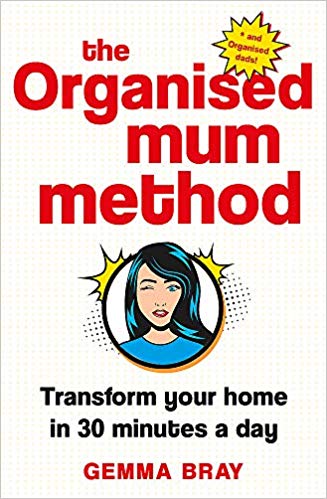 If your place is in a state to start with, Gemma helps you to declutter. Once that is done, you get into a rhythm and then should feel more in control. Gemma gives top tips and even tells you how to dust properly, gives checklists and has little case studies of people like us and how they have benefited from TOMM.
The receipts are fun too as they give you inspiration and are simple to make.
It's now available to buy as a Kindle book for £7.99, or hardback book for £10.53, from Amazon: https://www.amazon.co.uk/Organised-Mum-Method-housework-transform/dp/0349422206 .
There's also an app!
Who is Gemma?
GEMMA BRAY founded The Organised Mum Method (TOMM) 11 years ago when her first child was born. Fed up with the housework getting out of control, she created a cleaning routine and stuck it on the fridge. TOMM was born! In January 2017 Gemma put it all down in a blog and shared her method with her readers. The response has been phenomenal! A firm believer that there is more to life than housework, she shares everything from delicious slow cooker recipes to housekeeping hacks.