Summer's here: new outdoor living Specialbuys at Aldi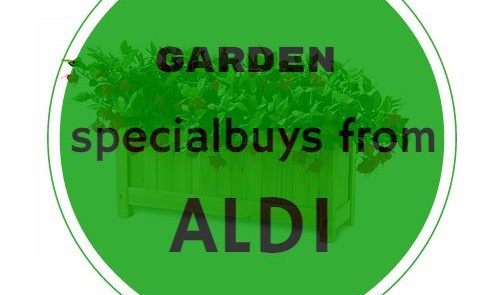 Isn't the weather just glorious at the moment? So now is the time to get your garden in tip-top condition and prepare to enjoy the summer (please may it be long and hot). With two great garden ranges in store at Aldi, you'll find almost everything you need to spruce up your garden.
The ranges are called Outside Décor, which is in in stores nationwide since last Thursday and the Outdoor Living range from 30th April.
My favourites from the range have to be this huge pop up gazebo. Whether you're looking to create some shade on a sunny day or need an instant party venue, Aldi's Pop Up Gazebo (£59.99) and Gaz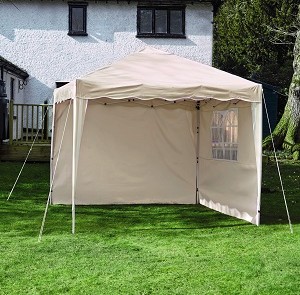 ebo Side Panels (£12.99) will be a welcome addition to any garden this summer, whether in white or green. The quality is very good and the price competitive.
We're also currently re-treating our fences, sheds and climbing frame, so Aldi's Timber Sprayer (£9.99) promises to save precious time, which means a happier Mr Bargain Hunter.
My plants are super important to me, so displaying them nicely is something I look forward to. I will be bringing out my self-draining troughs, bought last year from Aldi and adding a touch of style to my garden at a fraction of what you might expect with Aldi's Rattan Effect Cubed Planter (£9.99),  Italian Terracotta Pot (£4.99) and 12" Traditional Hanging Basket (£2.49).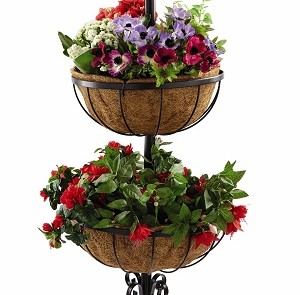 I am also impressed by the thought of Aldi's easy-to-assemble 6 Piece Furniture Set (£54.99). As the kids are older, I think it will make an attractive addition during BBQ season. It's an 80cm glass table, four chairs and a 180cm diameter parasol.
For some privacy, there's this handy Garden Screening (£8.99), and a relaxing in Aldi's Reclining Sun Lounger (£25.00) – available in a variety of colours and with a removable foam cushion for added comfort.
Here are more details of the range…remember when it's gone, it's gone.
Outside Decor – in store 23.04.15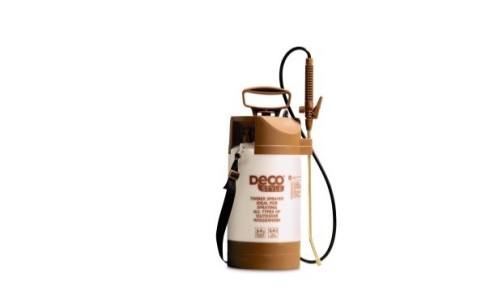 | | |
| --- | --- |
| Description | Price |
| 20M Weather-Proof Cable Reel | £24.99 |
| Timber Sprayer | £9.99 |
| Garden Paint | £7.99 |
| 5L Masonry Paint Magnolia | £6.99 |
| 5L Masonry Paint White | £6.99 |
| Artificial Grass Carpet | £6.99 |
| RCD Adaptor | £6.99 |
| 5L Sprayable Fence Treatment | £4.99 |
| Teak Oil Spray | £3.99 |
| Masonry Brush | £2.99 |
Outdoor Living – in store 30.04.15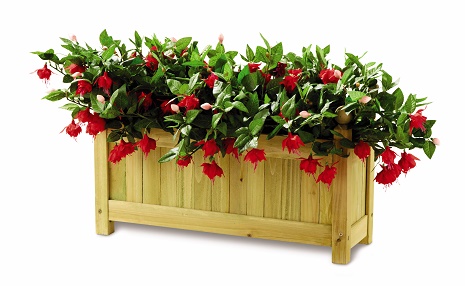 | | |
| --- | --- |
| Description | Price |
| Pop Up Gazebo | £59.99 |
| 6 Piece Furniture Set | £54.99 |
| Bistro Set | £34.99 |
| Early Fun Swing | £29.00 |
| Reclining Sun Lounger | £25.00 |
| Rattan Effect Planter | £17.99 |
| Decorative Flower Planter | £14.99 |
| Gazebo Side Panels | £12.99 |
| Wooden Planter/Trough | £10.99 |
| Rattan Effect Cubed Planter | £9.99 |
| Garden Arch | £9.99 |
| Garden Obelisk | £9.99 |
| Garden Screening | £8.99 |
| Cast Iron Plant Pot Caddy | £7.99 |
| Sandhurst Planter, 38cm | £6.99 |
| Rattan Effect Animal Planters | £5.99 |
| Italian Terracotta Pot | £4.99 |
| Willow Trellis | £4.99 |
| Farmyard Animals | £3.99 |
| Food Storage Containers | £2.99 |
| 12″ Traditional Hanging Basket | £2.49 |
| Fairy Pot Stick | £1.99 |
| Hanging Basket Bracket | £1.99 |
| Terracotta Plant Pot Feet | £1.79 |
| Hanging Basket Coco Liners | £1.49 |