Shiply – the low cost courier service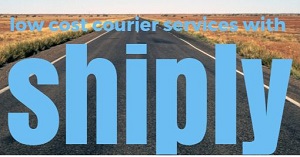 My first experience with Shiply was just over a month ago. The UK-based firm is behind an internet marketplace where you can get bids for your transport job.
We used Shiply to transport a sofa we bought on eBay. The driver was making deliveries up in Manchester and on the way back to London, he brought us our sofa for £53 (in total). The sofa was originally from London.
To get the quotes in from transport providers, I registered, put in some details about pick up and delivery postcodes and what needed to be shipped. I got some quotes and chose a provider. I PayPaled a deposit which covered a Shiply fee and arranged with the driver delivery times and other logistics. I paid the driver the rest of the money when he delivered my sofa. It was late but you get what you pay for.
With an estimated quarter of haulage vehicles on the road empty, using fuel for no profit, Shiply provides a service that saves money and is green, too, reducing emissions and easing congestion on the roads.
I found that the service was useful, and I got a very competitively priced driver for my sofa.