Sell your home and save thousands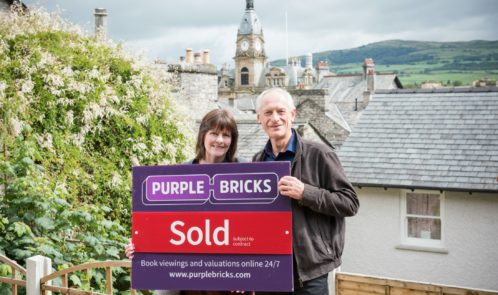 If you're thinking about selling your home, the chances are that you'll wait till January now. It's the most popular time of the year to sell, probably because Christmas is out the way and people are full of fresh New Year optimism.
So before Christmas takes over entirely, if you've got sale boards on your mind, have a think about getting a free valuation with an alternative estate agent like Purplebricks, because they promise to save you thousands when you sell – an average of £3,035 outside London and £6,267 inside London – that's a nice pot towards redecorating your new home, or those unforeseen expenses that come with moving.
When I asked how the firm saves people money, they said it's because they don't have expensive offices or cars. Everything is included in the upfront fee, other than the cost of an EPC (if you need one – around £60 – £70) and if you want them to conduct the viewings.
Here's an example of a couple of existing users – Mandy Barton, 48, from Cumbria has sold two properties with Purplebricks, which has saved her a total of £5,244 in estate agency fees. "I will be using Purplebricks again very soon," she said. "The experience is very easy and transparent. Everyone who wants a house goes on Rightmove now, so why should you pay expensive fees when you don't need additional marketing?"
Christine Wood, 50 and her husband Keith Wood, 60 sold their property with Purplebricks in July 2016. Keith had recently retired, so the couple decided to sell their Kendal rental property to spend more time together and do some travelling. They saved £3,252 in estate agency fees. "We really liked that you got the personal service of the high street with ease and convenience of technology," explained Christine "and the fee was very attractive."
The best thing about Purplebricks is that their customers genuinely love them, which is tough for an estate agent to claim today. They have an average Trustpilot rating of 9.3/10 from over 8,500 reviews.
If you saved thousands on high street estate agents fees, what would you spend it on?