Seasonal energy saving tips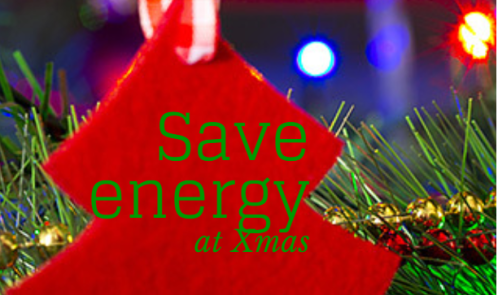 The countdown to Christmas has officially begun. Christmas tree lights are being switched on, radio stations are playing our favourite festive songs, and local supermarkets are stocking their aisles with tasty turkeys and mouthwatering mince pies. But while we fuss over our food preparations and Christmas decorations, it's easy to forget that we are using up precious (and expensive) energy.
To help you save energy amid the holiday hype, www.zenithhome.co.uk the energy saving experts, have put together some simple tips to help keep your energy bills cheap and cheerful so that you can have a holly jolly Christmas:
Deck the Halls with LED Lights
Switching your usual festive fairy lights to LED or solar powered Christmas lights will save stacks of energy and will cost six times less to run. If all 26 million UK homes swapped one string of standard fairy lights for LED lights over Christmas, would save enough carbon dioxide to fill 188,000 double-decker buses*.
Ready the Christmas Jumpers
Stock up your winter wardrobe with woolly reindeer jumpers, gingerbread onesies and fluffy snowman socks. Layering up your loungewear will not only keep you warm, but will also save a substantial amount of money on your energy bills as you won't need to turn up the thermostat.
Have yourself an energy free night's sleep
An extravagant outdoor Christmas light display may look fantastic, but it can rack up a fantastically-large energy bill too! If turned on regularly, those twinkling fairy lights and luminous snowmen can cost as much as £100 to power throughout December*. Make a habit of turning the outdoor lights on when you get home from work, and turning them off half an hour before you go to bed.
Hark the Christmas Playlist Sing
Santa Baby, Jingle Bell Rock, or Rudolf the Red Nose Reindeer; whatever your taste in Christmas music, why not make your own soundtrack? It's much more energy efficient to create your own Christmas CD than to leave the laptop or radio running all day.
If the weather outside is frightful…
No matter how cold it may be outside, stay warm and cosy by closing all of your curtains. 20% of your homes heat escapes through cracks and gaps around doors and windows*, so closing them will reduce the amount of heat lost, which in turn will save you money on your energy bills.
Help to make the season bright
As well as switching to LEDs, why not light some candles instead of turning on the lights? This will save energy and create a festive ambience. While you're at it, you should stick some yule logs on the fire – always great for roasting chestnuts and heating up the home.
* energysavingtrust.org.uk