Recycling in the bathroom – low cost bin idea from John Lewis – £5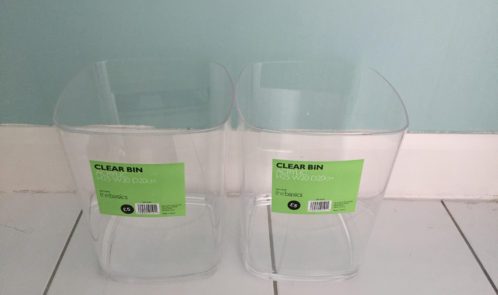 While I religiously recycle in the kitchen, all my good intentions go to pot in the bathroom.
So I decided to get recycling upstairs too. Only issue is who has space for a recycling
bin
in the bathroom – you know one of those metal two or three bucket
bin
in the bathroom? And frankly, they look rather unattractive too.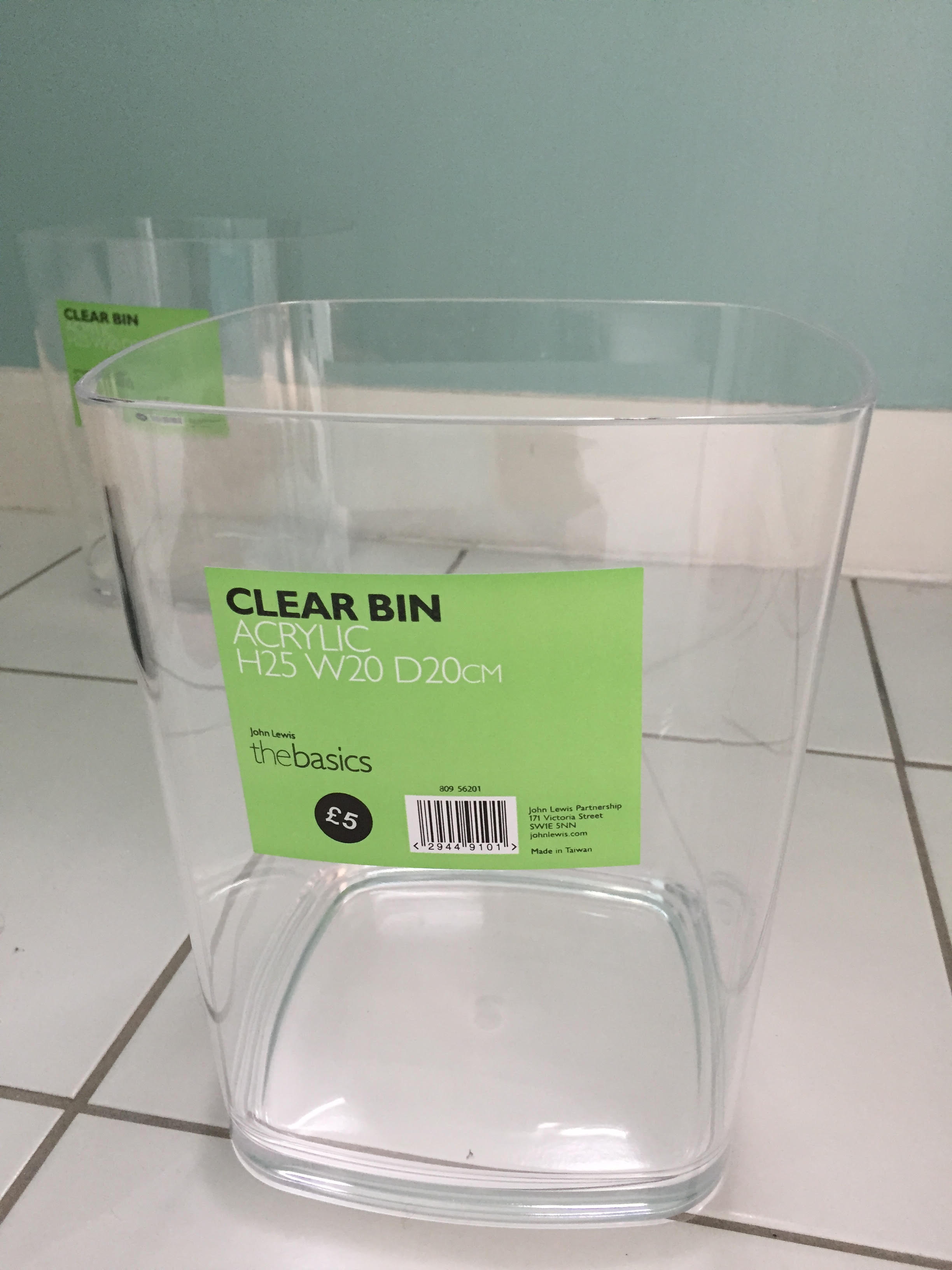 Now in the kitchen I had my three compartment recycling
bin
and my normal
bin
, and this was overkill, so I changed to two of the same
bin
and we recycle in one and rest of the waste goes in the other.
I wanted to replicate this upstairs by buying two of the same
bin
, this time in white or perspex. Specifically I wanted square
bins
to leave no gaps like round, oval or other shape
bins
.
I thought about just getting containers of some sort, but couldn't find any I liked, so in the end I plumped for these square
Perspex

bins

from John Lewis at £5 each.
The reviews were good, citing that they would go with any decor as the most popular comment. I couldn't find them in store, so ordered online and paid £2 for Click and Collect, still £12 for two attractive bins, is a great price.
While I don't mind having an open bathroom
bin
, If you want a
bin
with a lid, second choices for me came from
Next
,
M&S
and
Dunhelm Mill
, but started at from the £15 mark per bin!
I feel much happier now that I can recycle upstairs as well as down.