New home products in Aldi's Spring home Special Buy range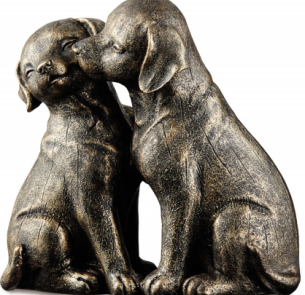 Those looking to spruce up their home this Spring need look no further thanks to Aldi's brand new selection of stylish Spring Home pieces. From furniture and soft furnishings to lamps and ornaments, you'll find bits and pieces to give your home a fresh new look – available to pre-order online at www.aldi.co.uk from 9th February and to buy in stores on 16th February.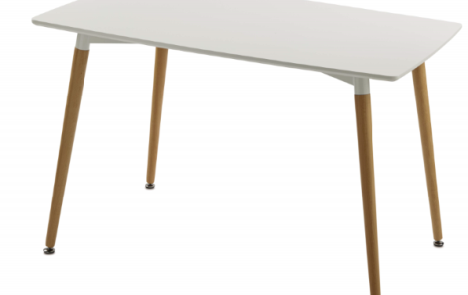 I would say the range is elegant, and subtle.
Aldi's Beechwood Dining Table (£59.99) is the good addition to any kitchen or dining room.  It features a white finish table top and lacquered beechwood legs for a clean, modern look. Adjustable feet make it easy to counterbalance uneven floors. Pair with the Beechwood Pair of Dining Chairs (£39.99) with a matching design to complete the classic beechwood theme.
I especially like the look of the contemporary Tripod Floor Light (£49.99)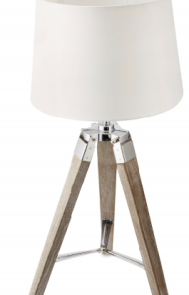 or Tripod Table Light (£24.99), a stylish way to create ambiance. With a wood and metal base, shoppers can choose from a grey, white and washed effect cloth shade.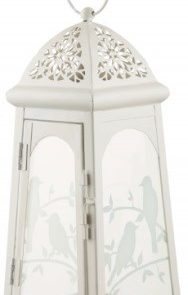 Add a touch of chic to the home with these Indoor Lanterns (£4.99), which feature a metal finish and glass panes. Pair with Antique Style Lightbulbs (£2.99) for the ultimate vintage look.
Aldi has even got the garden covered with Spring Bronze Ornamental Animals (£3.99). Garden enthusiasts can dress up their outdoor space with these novelty designs, including cats, dogs or fairies.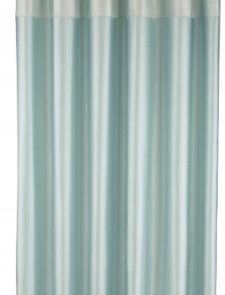 These Velvet Top Curtains, available in sizes 90" x 90" (£34.99) and  66" x 72" (£24.99) are a great price. With stylish faux silk and a velvet top border, these curtains will suit a variety of colour schemes with a choice of lavender, cream, grey and mint.
Aldi's Specialbuys Spring Home range is available in stores nationwide from 16th February and can be pre-ordered online at www.aldi.co.uk from 9th February but be quick, as with all Specialbuys, once it's gone it's gone!
Aldi's Spring Home range is available online from 9th February and in stores on 16th February, available while stocks last.
Full item list is here:
| | |
| --- | --- |
| Product Description | Price |
| Beechwood Dining Table | £59.99 |
| Tripod Floor Light | £49.99 |
| Beechwood Pair Of Dining Chairs | £39.99 |
| Velvet Top Curtains 90 X 90″ | £34.99 |
| Tripod Table Light | £24.99 |
| Velvet Top Curtains 66 X 72″ | £24.99 |
| Tonal Weave Throw | £16.99 |
| Shaggy Rug | £14.99 |
| Spring Washable Runner | £14.99 |
| Spring Bean Cube/Pouffe | £14.99 |
| Spring Washable Mat | £8.99 |
| Door Butler Mat | £8.99 |
| Spring Cushion | £5.99 |
| Spring Home Indoor Lanterns | £4.99 |
| Spring Home Faux Flower Pots | £4.99 |
| Spring Home Canvas Wall Art | £3.99 |
| Spring Bronze Ornamental Animals | £3.99 |
| Antique Style Lightbulbs | £2.99 |