Homeserve offers FREE emergency repairs for all NHS and Social Care workers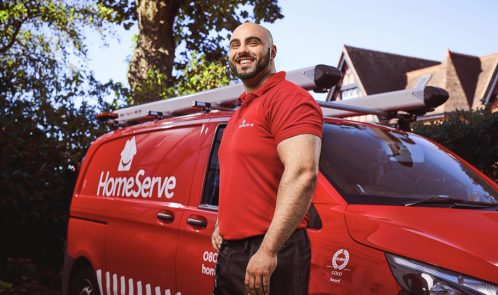 During lockdown, home maintenance firm Homeserve is helping to take away the stress of an unexpected home emergency, by offering certain key workers FREE plumbing and heating repairs. You're taking care of us, so we're committing.
To get your FREE emergency repair 24/7 – just give Homeserve a call on 0330 0247 222.*
If you are unsure if you are eligible, a Social Care worker is defined as one of the 1.5 million people who make up the paid Social Care workforce, in local authorities and the independent and not-for-profit sectors. This includes care workers, caterers, cleaners, nurses, occupational therapists, personal assistants, registered managers and social workers.
When you call us to book your claim, Homeserve will ask you to confirm that you're an NHS or Social Care worker. When the engineer turns up to complete your job they may ask you to show your NHS ID or Care badge as proof.
You can find a full list of emergency repairs below, but in general the service will cover anything that is:
Causing immediate damage to the property;
Making the property uninhabitable, unsafe or not secure, resulting in loss of essential facilities; and/or
Causing material distress, discomfort or disruption to daily life.
Plumbing emergencies:
Internal uncontrollable leak to a water pipe, cylinder, water tank or radiator that cannot be isolated or contained
Raw sewage rising from the drain or toilets, inside or outside the property
No toilet facilities available in the property
Any toilet that is blocked and has sewage in the toilet bowl
No fresh drinking water in the property
All internal waste pipes blocked – no drainage function
Blocked waste pipe kitchen
Blocked shower, bath or sink if these are the only washing facilities
External water supply pipe leakage
Broken toilet including handle, siphon and ball valve where the issue is not containable
Growing damp patch on ceiling.
Heating emergencies:
No heating due to boiler breakdown
No hot water due to boiler breakdown
Gas Supply Pipe repairs
Uncontrollable leak to a central heating pipe, cylinder, expansion/header tank, radiator that cannot be isolated or contained.